UTM alumnus shares how the RAWC's supportive environment can enable personal growth
Mark Niewiarowski is a University of Toronto Mississauga (UTM) alumnus. In 2019, he graduated with an Honours Bachelor of Arts Degree in Criminology, Sociology, and Political Science.
During his studies, he served as University of Toronto Mississauga Athletic Council (UTMAC) Director of Public Relations and Communications. He spoke with The Medium about his positive experience at the Recreation, Athletic & Wellness Centre (RAWC) at UTM.
Niewiarowski was inspired to play basketball because of his exposure to the sport players at a young age. "Even though I never played on a team, I possessed the fundamentals and could keep up," he says.
When he transitioned to UTM, basketball appealed to him, as it was a sport that encouraged him to stay fit during his time as a student. "I found basketball to be a good sport that always had you breaking a sweat," states Niewiarowski.
While training and attending drop-in basketball, he noticed that competing with new teams every week improved his technique and endurance. "I gradually noticed my cardio, strength and muscle definition increased along with my skills. This kept me motivated to continue playing," he explains.
Basketball helped Niewiarowski clear his head, combat adversities, and think productively, benefitting his overall mental health. "Basketball helped me cope with a lot of stress in my personal, work, and student life respectfully."
When joining a team, a challenge to consider is being able to fit in without judgement. While he recognized participating would have many health benefits, Niewiarowski initially felt shy to join in. "Even though I knew something was going to have a positive impact on my life, I shied away to avoid embarrassing myself," states Niewiarowski.
Once he overcame his apprehension towards participating, he made friends with ease, which facilitated a positive support system. "My basketball friends, like Anthony, a youth coach at UTM; Ntore, a semi-pro basketball player; and Nick, a former UTM basketball captain and alumnus, were exceptionally better than I at basketball, but they never hesitated to play, teach or train alongside me."
In his fourth year, due to his friendly persona and frequent participation within the Recreation, Athletic & Wellness Centre (RAWC), he was elected as the Director of Public Relations and Communications for the UTMAC.
Niewiarowski brought various student run committees together and promoted events through marketing. His goal was to encourage others who were shy to participate. "Hosting drop-in sessions encouraged me to get those students who reminded me of myself to come out so they could see that there was no judgment," he says.
He emphasized the importance of student involvement by saying, "Participating in sports and being involved on campus will help you get that feeling of comradery with like-minded individuals who have so much potential to be great and help you in your future."
Niewiarowski also developed transferable leadership skills that he could apply to his personal life outside of university. "I helped councils fill out paperwork required to rent facilities for events and provided marketing, funding, and equipment for them. I also attended budget meetings which explained where student tuition is allocated," continues Niewiarowski.
Additionally, he mentions his contribution in hosting popular events by saying "I helped the UTMSU and UTMAC host an incredible World Cup style soccer tournament with over 150 participants and attendees over two days."
A piece of advice he offers students who want to get involved with the RAWC is to avoid being fearful of joining clubs that appeal to them. "Most students are so busy with their own lives that they [don't have time to judge others]. They respect the hustle, the drive, and the strive," he explains.
Niewiarowski wants students to understand that a large percentage of tuition goes towards funding the RAWC. He highlights that the RAWC provides "everything for students to achieve any fitness goal, with a great staffing team behind it!"
The RAWC fosters an environment that allows students to step outside of their comfort zones and make friends that share common interests. Niewiarowski's story can inspire current students to take risks when building up the courage to participate in extracurriculars which will benefit their social life and physical wellbeing amidst dealing with university stress.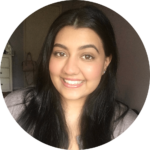 Staff Writer (Volume 48) — Anjalli graduated with a Specialization in Political Science and a minor in English. Through her contributions at The Medium, she aims to educate readers on the unique complexities of life and how we strive to overcome challenges collectively through policies and voice. In her free time she enjoys reading the latest news, meditating by her Saje diffuser, or looking at Pinterest for fashion inspiration. If you ask Anjalli what her favourite food is, she'd reply "a green dragon sushi roll!"