U of T ranks seventh amongst some of the world's most prestigious universities

Canada's reputation as a country attracts students from all across the globe contributing to U of T's recognized talent and innovation.
On November 13, the University of Toronto was ranked as the seventh most-searched university globally. A report conducted by Remitly indicated that Canada was the most searched destination for studying abroad among 36 nations ranging from Spain to Malaysia.
The report found that students across the globe are increasingly interested in U of T because of its location in Canada.
The trends also revealed that other prestigious universities known for their research, such as Harvard University, University of California, Los Angeles, and University of Oxford, were also frequently searched, especially amongst international students looking to pursue their studies abroad.
The university took 16th place in the U.S. News and World Report university ranking thanks to its highly regarded intensive and diverse subject areas. These include surgery, clinical medicine, and arts and humanities.
Other ranking systems also consider U of T to be one of the top schools to study at amongst other international schools. Academic Ranking of World Universities ranked U of T in 22nd place, while National Taiwan University Ranking placed U of T in third.
One factor students consider when studying abroad is whether the university is in a safe and adaptive country. Toronto is an attractive option for students, as the city offers various living options, work placements, food vendors, and accessible transportation.
The 2021 Anholt-Ipsos Nation Brands Index conducted 60,000 interviews in 20-panel countries to receive input on Canada's reputation in other countries. Of the 60 most liveable countries assessed, Canada was ranked second for low crime and the second-best country to live in, contributing to students' desires to move to Canada.
Not to mention, tuition fees at Canadian universities are cheaper than universities located in the U.K., the U.S. or Australia.
The Medium spoke with Dr. Andrea Olive, an associate professor and chair of the Political Science department at the University of Toronto Mississauga. She commented on U of T's achievements in these ranking systems.
"I am not at all surprised that the University of Toronto would be a highly sought-after place of study for students across Canada and internationally. Our global rankings, across many different platforms, [are] consistently excellent," stated Dr. Olive.
Times Higher Education, MacLeans, QS World University Rankings are just a few examples.
"Plus, Canada is a great country! When someone is going through a list of the highly ranked universities, the University of Toronto is probably searched a lot because it is in Canada. Most other prestigious schools are in the U.K., U.S., and China. Toronto itself is a very expensive city, especially for housing, but Canada's education system is very affordable compared to countries like the United States or the United Kingdom," continued Dr. Olive.
Overall, U of T is located in one of the safest countries to live in, providing a space for students to reach their full potential and engage in a life that is boundless both academically and socially, which is crucial for a balanced and enjoyable student experience.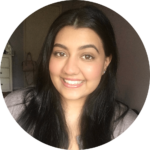 Staff Writer (Volume 48) — Anjalli graduated with a Specialization in Political Science and a minor in English. Through her contributions at The Medium, she aims to educate readers on the unique complexities of life and how we strive to overcome challenges collectively through policies and voice. In her free time she enjoys reading the latest news, meditating by her Saje diffuser, or looking at Pinterest for fashion inspiration. If you ask Anjalli what her favourite food is, she'd reply "a green dragon sushi roll!"