Technology giants fire employees in tidal waves

While Musk alleges the causal factors for layoffs as an oncoming recession and slowing consumerism in the aging tech sector, experts provide alternate perspectives on the waves of employment termination.
For the past month, the media has been buzzing about Elon Musk's US$44 billion buyout of the social media platform Twitter. Known for his eccentric business practices, Musk's acquisition has spurred vast changes for the platform. While Musk stated his goal of creating a better hub for free speech, he has also captured the public's attention by re-instituting controversial figures such as Donald Trump, Kanye West, and Jordan Peterson.
Most recently, Musk fired around 50 per cent of Twitter's workforce in one night, spurring substantial backlash from fired employees, subsequent resignations from the unhappily employed, and confusion from Twitter's user base, who witnessed the mass layoff in real time. The layoffs are meant to cut costs, thus combatting the steep drop in revenue that Twitter has experienced since Musk's acquisition—which he explains away with the fear of recession and bankruptcy.
In a conversation with The Medium, Dr. Anil Verma, a professor at U of T's Rotman School of Management, sheds light on other factors at play in Twitter's deteriorating revenue. He states that Musk is facing consequences of "the same problem that Twitter's previous owners faced:" the dilemma between free speech and content moderation. The high degree of freedom provided by instantaneous global communication networks also enables "a freedom for hate speech, even as serious as death threats." This poses an ethical issue that social media platforms, alongside advertisers and users, are aware of. When Musk began his mission to increase Twitter's capacity for free speech, he dismantled much of old Twitter's content moderation meant to protect users. Users and advertisers have thus been scared off the site, leading to the declined revenue.
However, the layoff may be self-defeating, creating litigation costs for the company. Several former Twitter employees have banded to file a class-action lawsuit. Musk gave employees an ultimatum: leave Twitter with three months of pay, or prepare to work long, strenuous hours for the company. Plaintiffs claim that this action violates the US federal Worker Readjustment and Retraining Notification Act, which requires employers to give 60 days notice of termination.
Dr. Verma points out that this claim also raises other labour concerns regarding Twitter. Asking employees to go "hardcore" like this, alongside reports that Musk had notified his employees of potential 80-hour work weeks, could also mean violations of federal work hour laws and regulations on ethical treatment of employees.
While Musk's recent actions have appeared questionable to most of the business world and the general public, some retain faith in his Twitter venture. Mass firings, raising fears of bankruptcy, and urging workers to go "hardcore" are all strategies Musk implemented for SpaceX and Tesla: the businesses he has made his name with.
However, Dr. Verma questions the validity of such comparisons. He asserts, "These are different types of businesses with different challenges. The only thing in common between them is Mr. Musk." Verma further explains that Musk's prior ventures handled cutting-edge, pioneering technology. Twitter, on the other hand, is one of the oldest social media sites. As a free platform used by millions, these drastic changes prompted distrust in the three groups Dr. Verma cites as most important for Twitter's success: investors, advertisers, and, vitally, users.
Tech companies Amazon and Meta also began mass layoffs recently, leading many to fear that these terminations are becoming a trend in advance of an oncoming recession. Although not unfounded, this glosses over challenges unique to each business. Amazon, as a "digital marketplace," does face falls in revenue due to "a slowing consumer market," says Dr. Verma. However, "they are also one of the largest employers and over-hired over the pandemic," further incentivizing the layoffs.
Meta, on the other hand, is a project "halfway done." As the Facebook paradigm is past its prime, CEO Mark Zuckerberg is now attempting to restructure the company into the new Metaverse. Such restructuring requires cutting-costs in any business, but as Meta and Amazon have both followed the traditional layoff strategies (such as utilizing severance packages), Zuckerberg and Amazon CEO Andy Jassy have faced substantially less backlash.

Additionally, Dr. Verma brings up tech companies Apple and Microsoft, which have also halted hiring or laid off employees but have not experienced falls in revenue. As participants in a capitalist marketplace, tech companies experience the typical rises and falls of the business cycle. "Making money isn't as cheap in the technology sector anymore," explains Dr. Verma, contending that the sector is no longer a pioneering market.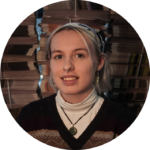 Associate News Editor (Volume 49) — Emily is a third-year at UTM, studying Environmental Science and Political Science. Her academic career is best illustrated by terminal indecisiveness between the humanities and sciences. As a passionate writer, she looks forward to igniting her own creativity for The Medium and hopes to learn from others and grow in her work. Aside from speed typing thousands words worth of analyses, essays, and articles, Emily enjoys spending her spare time running miles through the woods, assembling the perfect outfits, reading on public transit, and drinking copious amounts of coffee. She can be found on Instagram and LinkedIn.