UTM ICUBE startup partners with Toronto restaurants
Inwit, a startup business supported by University of Toronto Mississauga's (UTM) entrepreneurship incubator, ICUBE, has been partnering with Toronto restaurants to reduce the amount of disposable plastics in the catering businesses. The company offers waste-free stainless-steel packaging to restaurants, replacing plastic and Styrofoam containers. Individual customers can use the Inwit app to order takeout and receive it in such containers. The site also offers corporate catering, so companies can order meals to feed employees or for larger corporate events. After use, the containers can be returned in exchange for points, which can be used towards future purchases. Inwit emphasizes the importance of reusables because while recycling is well-intentioned, only about 11 per cent of disposed plastic ends up being recycled.
U of T students win the NFL's Big Data Bowl
Alongside its football competition, the NFL hosts a sports-analytics "Super Bowl" called the Big Data Bowl. This year, it was won by a trio of U of T students: Hassaan Inayatali, Aaron White, and Daniel Hocevar. The students met and became friends in the U of T Sports Analytics Student Group before teaming up. In the competition, alongside around 400 other teams, the group was tasked with creating an improved method of analyzing players' pass-blocking and pass-rushing performances, both as a team and individuals. The trio developed a statistical analysis using measurements of newly defined benchmarks: continuous pocket pressure, offensive pocket life expectancy, defensive pocket life expectancy, and surplus pressure. Last year, the winners were a group of graduate students from Simon Fraser University in British Columbia, making this the second year in a row the competition was won by university students, and the first time ever won by undergraduates.
Spring drive introduced at Mississauga Food Bank to address rising demand
Demands at food banks in Mississauga have risen at an unprecedented level the past few years, with 2023 seeing a 41 per cent rise in food bank users. This totals to 13,326 people who had to resort to community services for food. In response, the Mississauga Food Bank is launching a Spring Drive, aiming to raise $750,000 by April 23, 2023. The food bank is asking for financial contributions—to enable bulk purchasing and selective purchasing of nutritionally dense foods—as well as food donations. Additionally, the Mississauga Food Bank is also setting out unique programs, including the Community Market—which delivers fresh fruit and vegetables to people's doors, and the Food Bank 2 Home Delivery Program—which allows people to select food options for delivery. On April 8, 15, and 22, volunteers from the food bank will be at grocery stores in Mississauga to accept donations of food or money in person.
Dollar store chains contributing to "food deserts"

In the past few years, US chains Dollar General's and Dollar Tree's expansions have far exceeded those of Walmart, CVS, and Target combined. While these stores are often the only source of affordable groceries for many people with low-income, they also drive out independent grocers, leaving areas without access to fresh foods. This creates areas known as "food deserts." U of T professor of strategic management, El Hadi Caoui, explains in a University of California Los Angeles Anderson School of Management article that the entry of dollar stores into the market contributes to a loss of one grocery store per three dollar stores in a two-mile radius. These stores typically hold non-perishables, soda, and snacks, as opposed to fresh produce, with only select Dollar General locations offering fruits and vegetables. While the lower prices may give customers a choice, those frequenting dollar stores cannot simultaneously afford the added transportations costs of visiting independent grocers and the products they sell. Additionally, dollar stores sell at lower prices partly due to smaller portion sizes, meaning customers end up spending more in the long run.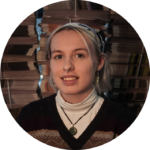 Associate News Editor (Volume 49) — Emily is a third-year at UTM, studying Environmental Science and Political Science. Her academic career is best illustrated by terminal indecisiveness between the humanities and sciences. As a passionate writer, she looks forward to igniting her own creativity for The Medium and hopes to learn from others and grow in her work. Aside from speed typing thousands words worth of analyses, essays, and articles, Emily enjoys spending her spare time running miles through the woods, assembling the perfect outfits, reading on public transit, and drinking copious amounts of coffee. She can be found on Instagram and LinkedIn.