When the moon is sighted, Ramadan is underway

In conversation with The Medium, Dr. Seyfeddin Kara UTMMSA president Ahmad Marouf share their thoughts on Ramadan, explaining the spiritual, religious, and physical benefits of fasting.
This week marks the beginning of an important month in the Islamic calendar, Ramadan. This holy month requires Muslims to fast from dawn until Iftar—the evening meal which breaks fast. It is also a month where other positive acts are augmented, such as giving to charity, helping others, and practicing self-restraint.
The Medium spoke to Dr. Seyfeddin Kara, a postdoctoral fellow at U of T's Department for the Study of Religion. He holds a PhD in Islamic Studies from the University of Durham, United Kingdom. Dr. Kara states that "Ramadan is the holiest month in Islam [and] this information is written in the Quran [because] it's the month that the Quran was revealed to the Prophet PBUH." He emphasizes the Quran's revelation as the primary reason for Ramadan's significance since it is the holy book of Islam and the main form of guidance for Muslims.
The reason Muslims are required to fast in Ramadan is for "spiritual purification" and "divine guidance," notes Dr. Kara. He explains that fasting for a month, combined with the Quran and other acts of worship encouraged during this time, helps for "the human soul to be reset and uplift the human spirit. Refraining from food and water encourages self-discipline and control of your bodily functions." Dr. Kara states that ordinarily when we feel hungry or thirsty, our first instinct is to eat or drink. However, in Ramadan, the individual decides to abstain from such things, and must follow through with their commitment. By not giving into bodily urges, the individual strengthens their willpower and self-control.
Another benefit of fasting is to show empathy for the less fortunate. Dr. Kara says that by not immediately taking food that is readily available, food is no longer taken for granted and is appreciated more. We feel the same hunger and pain as those suffering from poverty, thus gaining empathy for their misfortune. This encourages Muslims to give to charity and perform acts of kindness. Dr. Kara also describes "helping the needy" as a "form of worship in Islam."
The spiritual benefits of fasting include various social components. Dr. Kara cites "community relations" as important. "[Ramadan] is a month where communities come together, have joint prayers, and celebrate." He explains that the most notable celebration of this month is the holy day of Eid, the last day of the month, where "people celebrate their spiritual achievements and [the] guidance they attained."
Notably, fasting benefits have been utilized by non-Muslims as well. Dr. Kara notes that many people adopt intermittent fasting as a means of transforming their health and weight. He contends that we tend to "excessively eat," and fasting forces us to stop and prevents the negative impacts of overeating.
The fast has its own benefits for university students as well. In an email interview with The Medium, Ahmad Marouf, the president of the University of Toronto Mississauga Muslim Students' Association (UTMMSA), explains that, "We believe Islam is a complete system for life and humanity, meaning Islam gives us moral systems, political systems, and definitely spiritual systems as well. […] We believe fasting is part of the system that seeks to regulate and optimize your soul." Based on his own fasting experience, Marouf says "You'd expect to be more tired, yet somehow, you're able to have higher levels of focus." He mentions that "letting go of what you desire is often refreshing and transformative."
"Fasting can affect students in many ways. For instance, students may have improved focus and self-discipline […] However, sleep schedules are often disrupted a bit, and at times practices associated with fasting for breaking fast may coincide with academic obligations," says Marouf. Regardless, the university offers accommodations such that students can fulfil both academic and religious obligations.

Marouf concludes that the MSA has events planned this month, such as lectures, community Iftars, group prayers, and socials with other Muslims. Students can find out more at the UTMMSA's Instagram (@UTMMSA).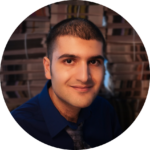 Staff Writer (Volume 49) — Yusuf is in his third-year completing a major in English and double minor in Cinema Studies and History Of Religions. Following an anticipated return to campus he sought to get involved and his ambition led him to join The Medium. In addition to developing his writing skills further he has found his experience contributing insightful as he's learned about other fields on campus he wouldn't know about otherwise. When he's not studying or writing he enjoys listening to music and browsing the internet. You can connect with Yusuf on LinkedIn.