Back-to-Business: Improving women representation in the workplace
Gender egalitarianism has been a large part of workplace discussion in the 21st century. While statistics about representation in the workplace shows overall improvement, in recent years these numbers have faltered. Over the pandemic, five per cent of women around the world lost their jobs, according to the International Labor Organization. Around half of total jobs lost were those of Black and Latinx women. Additionally, in 2021, "The Great Resignation" saw millions of people leaving their jobs, with women resignation rates being higher than those of men. With markets reopening in the past year, the workplace has not seen women returning at the same rates as their male counterparts.
As many workplaces are concerned about representation nowadays, the Institute for Gender and the Economy (GATE) at U of T's Rotman School of Management urges organizations to look at their structures and services through a gender lens. This is called "gender analytics," an analytical method that GATE's associate director, Lechin Lu, describes as "research on the broad, related topics on gender impacts in the economy, focusing on systems and systemic biases affecting gender and equality" in an interview with The Medium. Although representation is still important, this analytical approach is geared towards structural change. This would help women's position in the workplace holistically, which would in turn increase representation.
Giving an example of a common bias against women, Lu explains, "Women don't go for promotions. There are lots of training programs for women on how to behave in the boardroom, with the assumption that women are not speaking up." However, research at GATE has discovered that factors such as stereotypical masculine-biased language in job descriptions drive most women away from applying for promotions. By changing language in application forms, the overall "pool of talent" increases.
While the title of GATE specifically includes "gender," none of the research conducted focuses on gender alone. "We can't analyze gender without looking into how it intersects with other identities, so for all our work, we look into how it affects through an intersectional lens," says Lu. The impact of structural bias affects marginalized and racialized communities across every facet of the economy, so there is "no one specific insight" that can be drawn.
Although the discussion around gender in the workplace generally focuses on women, a large part of what GATE strives to do is helping to understand what gender is. "[Gender equality is] about people of all genders, including men, women, and non-binary people," explains Lu. She emphasizes that transgender people face disproportionate rates of poverty and gender-based violence. This is caused by structural biases that extend into the workplace, where gender bias against trans and non-binary individuals is also amplified. Furthermore, gendered systems throughout the whole economy affect women's position in the workplace. According to McKinsey Canada—a management consulting firm—in 2021, 41 per cent of women reported exhaustion and burnout in their jobs. In comparison, 34 per cent of men reported the same.
Beyond the workplace, there are many unintended gender impacts in day-to-day life. For example, Lu describes how credit ratings are often biased based on gender. "Women and men tend to spend money in different ways," she says. While the algorithms do not include questions specifically about gender, the lack of consideration for different spending habits between women and men shows gender bias. Another example relates to the way men and women utilize transit infrastructure. When dealing with snow, many cities focus on roads, assuming driving as the main means of transit. However, women—especially those with children—and elderly people have a higher tendency to use sidewalks. They are also more likely to use public transit. As such, the state of a city's infrastructure and urban planning is another economic facet impacting the state of gender equality in the workforce.
To address these issues of gender inequality, GATE is focusing on "embracing equity" in 2023. Lu explains that the organization hopes to focus on "emphasizing and promoting" an intersectional lens of gender analytics, and "equipping organizations to have a better understanding of gender on how to design their services and policies through this intersectional gender lens."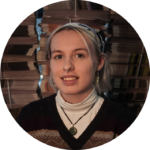 Associate News Editor (Volume 49) — Emily is a third-year at UTM, studying Environmental Science and Political Science. Her academic career is best illustrated by terminal indecisiveness between the humanities and sciences. As a passionate writer, she looks forward to igniting her own creativity for The Medium and hopes to learn from others and grow in her work. Aside from speed typing thousands words worth of analyses, essays, and articles, Emily enjoys spending her spare time running miles through the woods, assembling the perfect outfits, reading on public transit, and drinking copious amounts of coffee. She can be found on Instagram and LinkedIn.