U of T receives $35 million investment to study high-risk pathogens

The Toronto High Containment Facility has received $35 million towards its planned modernization initiative by renovating containment research laboratory.
Recently, U of T's Emerging & Pandemic Infections Consortium (EPIC)—a partnership of several GTA public health institutions—announced that the university received a $35 million investment from the Canada Foundation for Innovation's (CFI) Biosciences Research Infrastructure Fund. The investment, approved on October 4, 2022, contributes to the renovation of the Toronto High Containment Facility (THCF)—a 20-year-old, containment level three research laboratory that allows researchers to study high-risk pathogens—which is in need of modernization.
To gain insight on the THCF, The Medium spoke with U of T Temerty Faculty of Medicine molecular genetics professor, Scott Gray-Owen, who is also the academic director of the THCF and EPIC.
The THCF played a role in isolating the SARS-CoV-2 virus from the first Canadian patients during the Covid-19 outbreak. "This represented one of the first isolations of [SARS-CoV-2] in the world, and definitely the first in Canada. […] It provided us with the seed stock or with the stalk of virus that we could use for research on developing vaccines and immunotherapies and disinfectant technologies," states Professor Gray-Owen.
"Since [the THCF's] inception, it's mostly been focused on pathogens such as HIV and tuberculosis, but also has been involved in response to the first SARS outbreak in 2003, [the] West Nile Virus, and other pathogens that represent a great risk to humans," explains Professor Gray-Owen, going over the THCF's research initiatives. He continues, "[The THCF] supports academic research, clinicians, scientific research by government agencies, and [industry] research on high-risk pathogens that we have to keep secure, both for the person working with [them] and for the public and the environment."
Currently, the THCF is a containment level three facility, thus providing researchers with a laboratory to study high-risk pathogens in the GTA. However, for the THCF to operate safely and securely, strict procedures and regulations must be followed. "The regulatory requirements and the physical requirements of working in this facility are difficult," says Professor Gray-Owen. Additionally, regulatory requirements for containment facilities are different from what they were 20 years ago, and the aging THCF needs revamping to ensure compliance with current and future regulations.
Professor Gray-Owen contends that the benefits of modernizing the THCF include not only an increased capacity to work with high-containment pathogens, but the possibility for researchers to work on more types of pathogens—many of which the facility is not able to work with right now. He also points out that "The new facility will be double the size of the current facility, but we'll be able to increase the capacity much more than that." For instance, the new facility brings together different workspaces that are currently located far apart, making it easier for researchers to study a variety of pathogens.
Furthermore, the new facility will allow researchers to better understand emerging infectious threats before they arrive in Canada or start to spread. "It will allow us to look at pathogens that are problems endemically, or in small regions in the world, which we're afraid might become bigger problems in the future," says Professor Gray-Owen.
In a study published November 10, 2022, on the journal of Nature Microbiology, EPIC member Samira Mubareka, clinician scientist at Sunnybrook Research Institute and associate professor at U of T's Temerty Faculty of Medicine, was part of a team of researchers who revealed a new variant of SARS-CoV-2 in Canadian deer. Professor Gray-Owen states that there are reservoirs in animal populations that allow for pathogens to evolve and create new variants, which can spill over into humans. He addresses the impact of Professor Mubareka's research by highlighting the concept of One Health, which puts forth that human health is intricately related to the environment and wildlife.
As such, Professor Gray-Owen emphasizes that studying infectious diseases is difficult. "We're studying two biological systems, we are studying humans or animals and virus or bacteria or fungi in their different biological systems; we are studying them on population levels—the populations of bacteria [and] viruses and populations of humans; and we are studying them from a molecular level or societal level." Regardless, the modernized facility will allow researchers to work towards future pandemic prevention.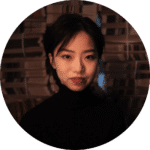 Staff Writer (Volume 49) — Zitong Chen is currently a third-year student at UTM, majoring in Professional Writing & Communication, and minoring in Creative Writing and English Literature. Zitong finds that writing is a way of storytelling—a way to reflect on and extend the meaning of life. Aiming to bring some insights and creativities to The Medium, Zitong hopes to become a mature writer through this journey. During her spare time, Zitong spends a lot of time in cafés, or watching movies.