Rising tuition rates provoke the need for greater financial support for students

Government aid, scholarships, bursaries, free modes of transportation, and on campus job opportunities provides students with financial support during the ongoing pandemic.
In this past year, the University of Toronto Mississauga (UTM) increased the tuition rates of students regardless of the ongoing pandemic. Nonetheless, the university has provided several resources for students to utilize in response to pandemic. Students can find a range of financial aid options on the school's website to help them with 2021-2022 tuition fees.
UTM recognizes the financial challenges students face during this ongoing pandemic as they provide a mix of resources and initiatives for students to effectively manage fees this upcoming school year. "The Ontario government is extending the current one-year tuition freeze for colleges and universities in 2021-2022, providing more financial relief and predictability for families and students seeking access to affordable postsecondary education," reads the Ontario news release website.
The tuition freeze initiative will enable Ontario students to save money without having to worry about keeping up with rising tuition fees. According to the Ontario news release website, the government's tuition freeze has saved students approximately $450 million annually.
"The 10% tuition reduction and tuition freeze will apply to all funding eligible programs and all years of study," reads the Ministry of College and Universities website. "The 2019-20 tuition in any given year of study is 10% less than the tuition for the same year of study from 2018-19."
It is important to consider not only tuition fees but the additional costs such as residence, textbooks, school supplies, and parking passes to create a proper budget. With savings of up to ten per cent on tuition this change will allow students to save money that can be used to pay for these extra costs.
There are other ways to save money through campus resources. If students wish to save money on residence fees there is an option to commute to school. The combination of both a MiWay card and free UTM shuttle rides can save money on residential fees, a parking pass, or transportation costs.
Domestic students also have the option to apply for the Ontario Student Assistance Program (OSAP)—a government financial aid program consisting of a mix of grants and loans.
U of T provides reassurance to students that when the government is unable to cover all costs the university will provide further financial aid. U of T provides additional support through UTAPS. "UTAPS is for full-time students who receive the maximum government financial aid available but whose funding still doesn't cover all their university costs," read the Office of the Registrar's website.
U of T also welcomes students with disabilities by implementing roles such as volunteer note taker positions to provide these students with the appropriate lecture notes to reduce the barriers to quality education they might face.
There are also a variety of jobs available on campus that can provide students with an additional source of income. These jobs are located at the Blind Duck Pub, Starbucks, and the library which can give international students the opportunity to meet new people and network on campus.
There are also several work-study positions available from multiple departments and organizations at the University of Toronto, including the Blackwood Gallery, the Centre for Student Engagement, and more.
The Medium sat down with Maria Rossa, an international student from Indonesia, to discuss these changes. Rossa is a third-year student majoring in biology and psychology.
"I got an entrance scholarship when I entered my first year of university, so that helped slightly with my first-year tuition," said Maria. "[Despite] the time spent adapting to a new campus, I would [suggest] if you were interested in finding a job on campus, to engage in work on campus such as with Student Housing and Residence," continued Maria.
Though tuition fees have increased and taken a toll on numerous students, UTM and the Office of the Registrar has a range of options available on their website to alleviate these financial burdens.
Tuition is expensive, but with a little exploration students can find many ways to help them pay for school without sacrificing their ability to succeed academically.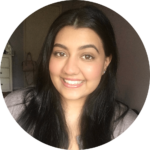 Staff Writer (Volume 48) — Anjalli graduated with a Specialization in Political Science and a minor in English. Through her contributions at The Medium, she aims to educate readers on the unique complexities of life and how we strive to overcome challenges collectively through policies and voice. In her free time she enjoys reading the latest news, meditating by her Saje diffuser, or looking at Pinterest for fashion inspiration. If you ask Anjalli what her favourite food is, she'd reply "a green dragon sushi roll!"