Registration for the University of Toronto Mississauga's Intramurals ends soon

Joining a team within the 2023 Intramural League gives campus students space to bust stress and get active with a sport of their choice and at no additional cost.
According to the Department of Recreation, Athletics & Wellness Centre (RAWC) at the University of Toronto Mississauga (UTM), "the UTM Intramurals program aims to provide diverse and accessible recreational sports opportunities for the UTM campus that […] positively impact the post-secondary experience, […] allow all students to fully participate, and make new friends while staying physically active and having fun."
Out of the nine sports listed on the 2023 winter sports calendar, the three most popular sport leagues are Coed Volleyball League, Open Basketball League, and both Indoor Soccer leagues. New additions to the program include Open Table Tennis League, Open Water Sport League, and Women Multi-Sport League. Gender restrictions in the coed league require teams to meet a minimum while the open league welcomes all genders.
Registered students can participate in sports and activities they have or haven't done before. "[They] will also be able to gain experience with time management and communication as they work with their peers to ensure they attend and play their games each week," says Sonia Carreiro, sports supervisor within the RAWC.
"To summarize my current role, I oversee and lead a team that plans the operations and logistics of all sport programs within the department," Carreiro says. "What I find most rewarding about my role is that I am able to work with a team to put on events and activities for students to get involved and try for the first time, […] [and] see students enjoying something they have never tried before or even those who enjoy playing the sport they are most passionate about."
Students who are unable to make the weekly commitment to Intramurals can register to attend one-day special events where they have the chance to participate in unique activities like the upcoming Free Agent Round-Up, Women in Sport, and Accessible Sport Day event. In some cases, they may also win prizes.
Team captains, on the other hand, "have a bit more responsibility as they will be the main contact for their team and ensure that players are up to date with rules and updates the UTM Intramurals Administration staff will share it with the team captains to pass along to their team." Team captains are eligible for CCR recognition if they're in good standing at the end of the season/semester.
In numerous leagues and events, students have the chance to win a UTM Intramurals Championship t-shirt. In addition, each year students can enter into the UTM Intramurals T-shirt Design contest. In a contest that will be detailed on the Intramurals website in the coming weeks, "students have the option to submit their designs for the champion t-shirt that will be used in the upcoming year," Carreiro explains. "From there, our staff will select the top 3 designs that meet the criteria to be voted on by the students within our UTM community." Students then vote for their favorite design.
Jobs are also available for students who might be interested in, say, working as a UTM Intramural Referee or Game Manager to officiate sports, check in participants, and offer operational support.
"We also have a position called Sport Program Assistant," shares Carreiro. "This is a work study position, where students will have the opportunity to assist the sport program coordinator with the logistics of the league such as leading staff, updating scores, tracking eligibility and more duties to support this program." Positions are usually posted before the start of the semester.
On a final note from Carreiro: "I encourage everyone to try something new as we have many unique opportunities for students to get active not only in traditional sports like basketball and volleyball but also sports you may have never seen before or had the chance to participate in growing up like dodgeball, spikeball, or badminton."

For league details, visit IMLeague or the UTM Intramural website at www.uoft.me/utmintramurals. Registration to enter a team in any of the sport leagues ends on Wednesday, January 18, 2023.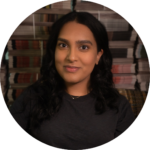 Sports & Health Editor (Volume 49)| sports@themedium.ca — Alisa is a third-year student completing a major in Professional Writing and Communication with a double minor in Political Science and Cinema Studies. She served as Editor-in-Chief of Mindwaves Volume 15 and Compass Volume 9 and was a recipient of the Harold Sonny Ladoo Book Prize for Creative Writing at UTM. Her personal essay, "In Pieces," appears in the summer 2020 issue of The Puritan. In 2022, she published her first poetry chapbook, Post-Funeral Dance, with Anstruther Press and wrote for The Newcomer as a journalist. When Alisa isn't writing, she's probably reading historical nonfiction, ugly-crying over a sad K-drama, or dreaming of places far, far away.