Rampant sexual assault allegations and vandalism as students attend large-scale gatherings amid fourth wave of Covid-19

Ontario universities issue statements with promises to take action against criminal acts taking place on campus grounds.
As classes start in universities across Ontario, the gradual return to in-person education has stirred up excitement for students. Amid the fourth wave of Covid-19 in Canada, students from various universities are insistent on attending large-scale parties or social gatherings, with the total number of participants in each gathering far exceeding limits set by the provincial government.
As stated in Ontario's Roadmap to Reopen plan, current provincial guidelines and restrictions permit a maximum of 25 people for indoor gatherings and 100 people for outdoor gatherings. However, many of the parties held at universities these past weeks were in direct violation of provincial rules. Additionally, proper physical distancing was not practiced as gatherings amassed crowds with thousands of people. In some cases, greater than 3,000 participants.
Individuals violating any of the Covid-19 bylaws may be fined a minimum of $750. This includes the failure to comply to quarantine orders and the mandatory mask bylaw, among many others.
Individuals found hosting social gatherings non-compliant with the rules can be fined up to $10,000. The exact amount individuals are fined for violating rules will vary depending on the severity of violations. These fines can be disputed and will result in a court hearing.
In an attempt to prevent violations and large gatherings, the Region of Peel Government encourages individuals to report sighted non-compliance of Covid-19 rules and restrictions.
There are several notable cases of mass gatherings across universities around the province.
At the University of Guelph, an unofficial gathering that breached health and safety regulations resulted in numerous students being ticketed for their participation, along with damages to one of the school buildings.
Wilfrid Laurier University reports revealed that students held a large-scale gathering at the Waterloo campus, which was eventually broken up by the Waterloo Regional Police Service. As an aftermath of the gathering, some city and university facilities were vandalized, with the exact cost of damages yet to be revealed.
Laurier has since released a statement condemning all students who attended the illegal gathering—stating that students responsible for vandalism could face fines, suspension, expulsion, or even criminal charges.
Another event took place at the University of Western Ontario, where many young women were victims of sexual assault. In addition to the explicit violation of gathering restrictions, there have been numerous allegations of sexual violence and mass drugging during the university's orientation week at the Medway-Sydenham Hall residence.
The London Police Service is currently conducting a thorough investigation of this event. Four victims of sexual violence have already come forward with allegations.
In response, President Alan Shepard of the University of Western Ontario asserts that the university does not tolerate sexual violence and will be working closely with the police during the investigation. Shepard also encourages students with details about the events to share that information, while also promising to offer support for students requiring emotional assistance.

In a short span of two weeks, the large number of violations on health safety restrictions are disturbing and should be cause for alarm. Universities across Ontario have asked students to act responsibly, doing their part in slowing the spread of Covid-19, declaring that violations of health safety regulations will not be tolerated.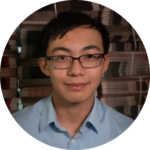 News Editor (Volume 49) | news@themedium.ca — Larry is a third-year student specializing in accounting. He finds writing to be an outstanding medium to spread messages, thus being a phenomenal way to express oneself and to have one's voice heard. Through his contributions to The Medium , Larry hopes that everyone can witness how enjoyable and invigorating writing can be, such that they too may be inspired to write out their stories. When he's not studying or writing, Larry will probably be learning Japanese or listening to music, all the while contemplating what life's next story would be.