Panic arises as Trudeau considers banning international student flights arriving in Ontario

Canadian government bans flights from countries including Morocco and India preventing international students from in-person classes.
Over the past year, there has been increased tension between the government and universities regarding regulations for international student flights. Many flights have been deferred while others are banned, leaving students perplexed and stranded.
In April, a physician working at an Ontario post-secondary institution informed the Toronto Star that two international students from India tested positive with Covid-19 variants. Soon afterward, the university nurse tested twelve international students, several of whom were determined positive for the virus.
In response to these issues, Prime Minister Trudeau has been considering suspending international students from entering the province until the spike in cases decreases. So far, according to Premier Doug Ford, no formal request has been made on this matter, however, the provincial government is looking forward to assisting Trudeau in preventing the spread of the virus.
In September, the Canadian government banned flights coming from hotspots including India and Morocco. While the ban on flights from Morocco ended on September 29, Moroccans still face restrictions to enter Canada.
Though over 80 per cent of the eligible Canadian population is fully vaccinated, concerns are still raised as the Delta variant has been causing outbreaks over the last few months. In May, India had a surge in Covid-19 cases, which affected approximately 1.4 billion people or 18 per cent of the world's population. Similarly, in the month of July, a reported 39 per cent of the population was infected with the coronavirus in the Guelmim-Oued Noun region of Morocco.
Despite this potential ban, international students continue to pay higher tuition costs even if they are learning remotely. Since travel has increased complications, internationals face issues migrating to Canada and visiting home. Additionally, due to difficulties receiving a work permit, international students struggle to balance the costs of their studies and their living expenses.
Trishla Kothari, a first-year management student, shares how the possible restrictions affect her as an international student. Kothari recoils at the idea saying, "The point of university is to learn to be a global citizen and interact with a diverse group of people."
Kothari also believes that "most of the universities' revenue comes from international students. If the government did this, universities would lose out on revenue and likely shut down. There would be a reverse ban on Canadian international students as well."
At the recent Higher Education World Academic Summit, U of T President Meric Gertler was questioned about how major post-secondary institutions can address inequalities and prevent them from causing further social divisions.
"Higher education is a vitally important driver of social mobility and prosperity. […] The more that universities do to improve social inclusion and quality of life, the more they're actually doing to enhance their own success in attracting and retaining the talent that drives that global impact, standing, and acclaim."
Aside from higher tuition costs, President Gertler and Kothari's statements are mirrored by the fact that universities rely on international students to advance their position in the world of global research. Additionally, universities aim to ensure that there is a diverse learning atmosphere so that students are well-rounded and cultured.
The latest international travel bans have created confusion for international students who are already faced with financial and social challenges associated with studying in Canada at U of T. These concerns are causing many to ask whether the cost of tuition at U of T is justified amid the travel bans that would prohibit international students from taking full advantage of studying abroad. International students concerned about the status of their flights or any other concerns due to the Covid-19 restrictions should reach out the International Education centre.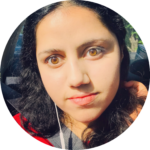 Staff Writer (Volune 48) — Shreya is in her first year at UTM, seeking a double major in business management and English. She hopes to bring attention to worldwide issues and inspire others to change their mindsets through her contributions to The Medium. When she is not writing articles, you can find her sipping coffee and reading, watching classic films, listening to music, or engaging in photography.