Ontario government cuts baseline education budget

The 2021-2022 fiscal period will see a shortfall of $500 million in education funding, compared to the 2021 Ontario budget.
Throughout the past few weeks, the Ontario government has come under fire because of education budget cuts, yet maintaining support for extensive infrastructure projects such as Highway 413 and the planned Bradford Bypass. In early November, the Liberal Party revealed that half a billion dollars will be cut from Premier Doug Ford's education budget.
The decision was made due to the Ontario government's 2021 Ontario Economic Outlook and Fiscal Review: Build Ontario on November 4. Comparison of the current fiscal review with the 2021 Budget – Ontario's Action Plan: Protecting People's Health and Our Economy released on March 24 reveals that the baseline education budget for the 2021-2022 period has been cut by around $500 million.
While the review also contains information about infrastructure projects, governmental revenues, and sector budgets, the portion on education spending for the upcoming fiscal years has been questioned. In this context, "education spending" does not include post-secondary education spending, which has a separate category in the budget.
The new $30.8 billion education budget will be falling short of the promised $31.3 billion reported earlier this year. In response to comments on the education budget cut, the Ministry of Education stated that while the baseline budget fell by $500 million, the government has allocated "Covid-19 Time Limited Funding" to the education sector, totaling about $760 million. As such, the ministry puts forth that the total education budget for the 2021-2022 academic year in fact increased by $260 million from its March 2024 value, netting a totaled budget of $31.56 billion.
Similarly, Education Minister Stephen Lecce stated that the actual spending for public education reported on book is not representative of the true situation. This decrease in baseline education spending reportedly translates into increased spending in other sectors that make vital contributions to Ontario's public education system.
Notably, health sector spending includes around $86 million that would be devoted to education through the doubling of school nurses on duty. Factoring in other sectors and governmental investments, it is claimed that there is a total increase of $230 million in education spending.
The fact remains that after the limited funding from Covid-19 relief expires, the baseline education budget will not see its promised increase to $31.3 million.

In the same light, this cut aligns with the worrying information unearthed by the Ontario English Catholic Teachers' Association (OECTA). In their report, OECTA states that when one-time vouchers are removed from families and childcare tax benefits, the education budget for 2021, including limited Covid-19 funding, essentially saw a decline of around $1 billion from that of 2020. The Financial Accountability Office of Ontario (FAO) stated similar concerns.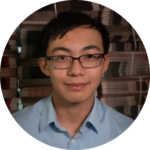 News Editor (Volume 49) | news@themedium.ca — Larry is a third-year student specializing in accounting. He finds writing to be an outstanding medium to spread messages, thus being a phenomenal way to express oneself and to have one's voice heard. Through his contributions to The Medium , Larry hopes that everyone can witness how enjoyable and invigorating writing can be, such that they too may be inspired to write out their stories. When he's not studying or writing, Larry will probably be learning Japanese or listening to music, all the while contemplating what life's next story would be.