Holding on to youth through television classics

Saying hello to adulthood without saying goodbye to childhood.
As many students are leaving school and thinking about the future, we may find ourselves reverting to fixations from our childhood. We rewatch old shows or revisit old albums to try and remember a time in our lives when responsibilities were almost non-existent and we had everlasting free time. Arthur's final episode seems like a helping hand, guiding us into the next phase in our lives, leading us into adulthood. While we are all grown up, so too is our favourite aardvark and his group of animal friends with their full-time jobs. Arthur is even a graphic novelist!
If you have not heard, the PBS television classic came to an end on February 21, 2022 after 25 years on the air. The last episode is true to its title as we see the characters "All Grown Up" almost as if the writers are letting us know that it is time to move on with our lives.
So, why do these childhood shows keep pulling us back in? The power of nostalgia is real and profitable. We have seen this pattern over the past few years as shows from the 2000s are resurrected by streaming services as complete reboots or spin-offs. Production companies see many young people exiting their teen years, seeking comfort as they enter their twenties, and they are now offering new versions of old favourites.
This year alone, there are two major shows from the 2000s that are already airing or set to air. The former is Disney+'s The Proud Family: Louder and Prouder, which brings back the entire Proud family to navigate life through today's society. The choice to bring back the show within our current timeline is deliberate as it plays right into the fact that we started this decade with a pandemic. During this isolation period, a lot of people sought comfort in the things they liked when they were a child and things were less complicated. So, Disney decided to bring back this show but sets it during the world's current turmoil to let the audience know they are not alone.
Another upcoming reboot is Nickelodeon's The Fairly OddParents, with the new title The Fairly OddParents: Fairly Odder. This reboot is also set after the original series but introduces new characters instead of following Timmy Turner in his adult life. This show will not be Nickelodeon's first reboot on Paramount+ as last year they brought back iCarly with nearly all the original cast members reviving their roles.
These reboots and spin-offs of our childhood arrive when we are at a crossroads. A lot of young people feel the need to either cling tightly to their youth or let it go completely. Perhaps all these reboots and spin-offs are an attempt to give an alternative; perhaps these shows can give us a way to grow up without completely erasing the things that made us happy as children. There is no need to kill nostalgia.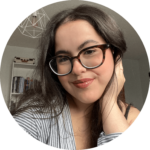 Associate Arts & Entertainment Editor (Volume 48) — Ciera Couto is a recent graduate from the University of Toronto, she earned her Bachelor of Arts in Drama and Dramaturgy, with minors in both Cinema and Women and Genders Studies. She has been writing creatively for years and has recently been published in different Canadian magazines and journals. Ciera spends her time reading, writing and listening to Taylor Swift on repeat. You can see her portfolio here, connect with her on LinkedIn, or contact her at cierac87@gmail.com.