Harvard professor raises awareness on homelessness

Dr. Howard K. Koh discusses the reasons, issues, and solutions for homelessness in his lecture hosted by St. Michael's Foundation.
On October 13, the St. Michael's Foundation hosted an event with speaker Dr. Howard K. Koh, a professor of Practice of Public Health Leadership at the Harvard T.H. Chan School of Public Health. At the Annual Louis L. Odette Family Lecture, Dr. Koh raised awareness regarding the rising global crisis of homelessness and discussed innovative solutions. Dr. Koh believes that homelessness is caused by "a complex constellation of factors."
According to Statistics Canada, every night, between 25,000 and 35,00 Canadians are without a home. In a single year 235,000 Canadians will experience a night of homelessness. In March 2022, Statistics Canada revealed that close to 15 per cent of Canadians have experienced hidden homelessness—a term used for people who live with family and friends because they have no other options.
Dr. Koh highlights that individuals who are diagnosed as physically and mentally ill, as well as victims of substance abuse, often lack the resources to afford proper housing.
According to Dr. Koh, when facing unsheltered homelessness, people often have limited access to healthcare, are exposed to severe weather conditions, have poor nutrition, and face increased risk for HIV/AIDS, lung and liver diseases, as well as mental health and substance use disorders.
Dr. Koh continued, saying, "people experiencing homeless are often literally living on the fault lines of society" because, "daily struggles for safe shelter and a warm meal overshadow health needs, leaving common illnesses and injuries to fester." Dr. Koh also notes that, "In Canada, Indigenous Peoples are overrepresented in the homeless population." According to Statistics Canada 10 per cent of Indigenous Peoples living off-reserve have experienced unsheltered homelessness.
In tackling the issue of homelessness, Dr. Koh emphasizes that "we need to appreciate signs of hope." The Government of Canada recently increased its investments in Reaching Home, a program designed to aid in decreasing rates of homelessness across Canada. The Canadian government pledged almost $3 billion to the program, which will be spent over the coming 9 years. They also committed an additional $567 million to be invested over the next two years.
Reaching Home funding is key to supporting the services provided by shelters across the country. Reaching Home has also funded education programs, job training programs, and social integration activities. As of 2018, there were approximately 392 emergency homeless shelters in Canada. In Toronto, Reaching Home has raised almost $50 million this year, giving the city the opportunity to fund more than 80 projects.
Despite the encouraging steps, Dr. Koh believes that more awareness needs to be raised on the severity of the issue: "We have simply fallen short in educating students about what is happening right outside our own organizations." He adds that, "hopefully every sector of society can step up and do more [to curb homelessness]," including private businesses, individuals, and universities.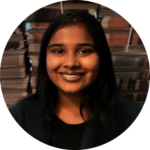 Staff Writer (Volume 49) — Angelina Jaya Siew is currently in her first year at UTM, seeking to specialize in Criminology, Law and Society and minor in French. After completing her secondary education in Trinidad and recently moving to Canada, she started writing for The Medium as a way to to highlight important global issues and encourage debate on controversial topics. When Angelina is not writing or studying, she is reading the latest mystery novel, travelling to different countries, or getting her almond milk vanilla latte at Starbucks.