From products to investments, companies to governments—greenwashing's omnipresence
According to a January 2022 press release from Competition Bureau Canada, the International Consumer Protection Enforcement Network revealed that around 40 per cent of environmentally-friendly claims made on the Internet are misleading. The press release defines these acts as greenwashing, where companies create advertisements that promote their products and services as being "eco-friendly" without evidence or with the intent to mislead potential customers. This tactic is employed as an attempt to profit off consumer's rising awareness for sustainability.
Misstatements about a product's alignment with sustainable practices—either through its composition or production process—are common.
In January of 2022, Keurig Canada, a company that produces coffee makers and coffee pods, reached an agreement with Competition Bureau Canada to pay $3 million in fines for misleadingly stating that its disposable coffee pods were recyclable in every Canadian municipality. The pods were only accepted by recycling programs in British Columbia and Quebec.
Regardless, a physical product is not needed for greenwashing to take place. In recent history, environmental, social, and governance (ESG) issues have found increased significance in the business world. Firstly, the environmental issue concerns a company's commitment to the environment and sustainability, exemplified through corporate policies and initiatives. Secondly, the social issue delves into a company's relationship with various communities and parties. Lastly, the governance issue considers a company's internal controls, transparency, and accountability to shareholders.
A strategy named ESG investing—where investors consider the three aforementioned issues alongside financial factors when making investments—has seen increasing popularity. Recognizing this, companies present themselves to investors as ESG compliant, though their actions may suggest otherwise.
In May of 2022, banks in Canada were criticized for offering "sustainability-linked financing" to companies within the petroleum industry, which contradicts the reliability of their net-zero emissions goals. Such financing options were offered at prices dependent on whether or not the borrower has met ESG compliance requirements. However, whether the funds would be used for environmentally friendly activities had no bearing on securing the loan.
In October of 2022, the Royal Bank of Canada (RBC) was investigated by Competition Bureau Canada for its contradictory messages and actions regarding sustainability and tackling climate change. Environmentalists claimed that RBC has continued to invest in the fossil fuel sector, undermining the bank's highly advertised support for the 2015 Paris Agreement, an international treaty addressing the climate crisis. According to Greenpeace, an organization focused on raising awareness of climate issues, RBC is "Canada's largest financier of fossil fuels" and "the fifth largest financier of fossil fuels globally."
Unfortunately, governments can also be culprits of greenwashing. U of T alumna and author, Naomi Klein, wrote an article published October 7, 2022 in The Guardian that criticized the Egyptian government for its greenwashing behaviours in relation to the ongoing COP27—an intergovernmental conference hosted by the United Nations focused on tackling climate change. The conference is being held at Sharm El Sheikh, a resort town that is situated far away from Egyptian communities that bear the brunt of the government's lackluster sustainability initiatives.
While consumers are becoming increasingly mindful of sustainability and the environment, cases of corporate and governmental greenwashing frequently plague the world. Across industries and countries, greenwashing has made its mark as an obstacle to sustainability efforts.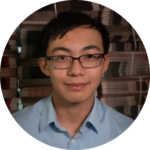 News Editor (Volume 49) | news@themedium.ca — Larry is a third-year student specializing in accounting. He finds writing to be an outstanding medium to spread messages, thus being a phenomenal way to express oneself and to have one's voice heard. Through his contributions to The Medium , Larry hopes that everyone can witness how enjoyable and invigorating writing can be, such that they too may be inspired to write out their stories. When he's not studying or writing, Larry will probably be learning Japanese or listening to music, all the while contemplating what life's next story would be.