Former U of T faculty member and physician passes away

Colleagues, students, and friends share condolences for the tragic passing of beloved Dr. Robert Sargeant.
On November 28, member of U of T's Medicine Department and staff physician at St. Michael's Hospital, Dr. Robert Sargeant, passed away—one year after being diagnosed with an inoperable brain tumour.
For many, he was a beloved colleague, mentor, and impactful leader. During the pandemic, he played an integral role in devising one of the province's most robust and safest Covid-19 units. His efforts will continue to serve the healthcare unit at St. Michael's Hospital.
Head of the General Internal Medicine Unit (GIM), Dr. Sargeant spent two decades at St. Michael's Hospital, where he was a medical student, resident, fellow, clinician, and teacher. He was recognized and praised amongst his students and residents for being a valuable mentor and a friend. At the hospital, he also fostered an enriched environment within his team and a tight-knit community.
After establishing GIM's Rapid Referral Clinic, Dr. Sargeant was quickly recognized for his accomplishment which allowed urgent cases from Emergency or Family Health to be seen within 72 hours.
Additionally, both he and his wife created a fund called the "Dr. Rob Sargeant Fund" that provides enhanced support and resources to GIM department's highest-priority needs. These resources include vital equipment, educational programs, and team wellness initiatives.
Donations to the Dr. Rob Sargeant Fund for General Internal Medicine will not only commemorate his legacy but will further invest in healthcare that serves the patients wellbeing, especially those facing life-threatening health conditions.
Numerous individuals that worked with Dr. Sargeant took to Twitter to share their condolences and appreciation for his dedication to the healthcare system.
Just a day before his passing on November 27, Jennifer Tsang, associate professor of Medicine at McMaster University, writes that Sargeant was "one of the smartest, most caring and humorous physicians I have ever had the privilege to work with many years ago as a trainee."
On November 28, Jillian Horton, a Doctor of Medicine shares, "Just a little while ago, our beloved friend and colleague Rob Sargeant left this world. To Karen and the boys – infinite love. To Rob – thank you for everything you continue to teach us. Your legacy is larger than life."
On the same day, Bourne Auguste, assistant professor of U of T Medicine writes, "Truly moving. Dr. Rob Sargeant has been an amazing clinician & mentor to many. One of the nicest people you will ever meet. In 2012, he went above & beyond in helping me settle here @UofT_DoM in a new city & program. The Earth globe Americas would be a better place if we aspired to be like him."
Dr. Sargeant's success not only reflects his friendly and hardworking persona but demonstrates a passion for achieving robust infrastructure and medical advancements at St. Michael's Hospital.
His dedication to achieve patient satisfaction inspires others pursuing medical designations to focus on efforts aimed at strengthening these relationships.
The Medium sends its deepest condolences to Dr. Sargeant's family and loved ones.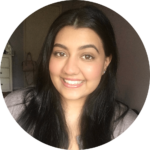 Staff Writer (Volume 48) — Anjalli graduated with a Specialization in Political Science and a minor in English. Through her contributions at The Medium, she aims to educate readers on the unique complexities of life and how we strive to overcome challenges collectively through policies and voice. In her free time she enjoys reading the latest news, meditating by her Saje diffuser, or looking at Pinterest for fashion inspiration. If you ask Anjalli what her favourite food is, she'd reply "a green dragon sushi roll!"