Former mayor of Mississauga Hazel McCallion passes away

Hazel McCallion—lovingly referred to by many as Hurricane Hazel—passed away on January 29, 2023, leaving behind today's Mississauga as a testament of her dedication, determination, and legacy.
On the morning of January 29, 2023, Hazel McCallion, the City of Mississauga's first female mayor, passed away at the age of 101.
Her service as mayor started in November of 1978, when McCallion won the first of her twelve terms. Under her leadership, Mississauga grew into a prosperous and welcoming city, now home to more than 700,000 people. After serving as Mississauga's mayor for 36 years—the longest in the city's history, McCallion retired from her position in November 0f 2014 at the age of 93. Succeeded by Mississauga's current mayor, Bonnie Crombie, McCallion's success in the political landscape designated her as a leader for women in politics.
During her life, McCallion held several roles in Mississauga's post-secondary institutions. From February of 2015 until her passing, she served as a special advisor to the principal of the University of Toronto Mississauga (UTM). In her role, McCallion provided advice on developmental strategies for UTM, and also worked with the Institute of Management and Innovation to develop a master's program of urban innovation. At times, she also appeared as a guest lecturer. Since February of 2016, McCallion also served as the chancellor of Sheridan College.
Many prominent figures issued statements regarding McCallion's passing.
Prime Minister Justin Trudeau underscored McCallion's accomplishments and her dedication to prioritizing others. "She inspired countless others, including myself, in her decades of tireless and selfless service," wrote Prime Minister Trudeau, adding that he will treasure their conversations and friendship.
Mayor Bonnie Crombie listed McCallion as the person inspiring her to run for mayor, explaining: "As our first female Mayor at a very critical time in our history, she helped grow and shape Mississauga from farmland and fruit trees into the seventh-largest city in Canada with a quality of life that is 'second to none.'" Mayor Crombie put forth that McCallion was a driven person who placed a heavy emphasis on serving the people of Mississauga over herself. "Her legacy and spirit will live on in Mississauga for generations to come," concluded Mayor Crombie.
In a statement, UTM Principal Alexandra Gillespie reminisced about her interactions with McCallion in 2021, where she reached out to the former mayor for advice about setting up a mass vaccination clinic at UTM. She praised McCallion's steadfast nature, and her determination to "do what's best for [the] community, no matter how hard." Bidding farewell to McCallion, Principal Gillespie wrote: "This is a better university, a better city, and a better world because of Hazel McCallion. Thank you Hazel: we will miss you."
The City of Mississauga has made various memorial and funerary arrangements for the late former mayor. From February 12 to 13, 2023, McCallion will lie in repose at the Mississauga City Hall, during which members of the public may visit. McCallion's funeral is slated to take place at Paramount Fine Foods Centre on February 14, 2023 at 11 a.m. Tickets are necessary for in-person attendance, though the funeral's livestream will also be available on the Government of Ontario's YouTube channel for viewing. At UTM, students, staff, and faculty can visit the Hazel McCallion Academic Learning Centre in the library to sign a book of condolences. According to UTM library staff, the book will be available until the day of the funeral.
A matriarch figure to Mississauga, Hazel McCallion led the city towards a prosperous future. In 2014, after the conclusion of her political life, McCallion—with co-author Robert Brehl—published her memoir, Hurricane Hazel: A Life with Purpose. The book depicts the winding paths McCallion's personal and professional lives took—intertwined with each other in a way that shaped her legacy.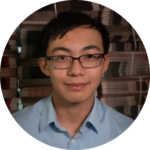 News Editor (Volume 49) | news@themedium.ca — Larry is a third-year student specializing in accounting. He finds writing to be an outstanding medium to spread messages, thus being a phenomenal way to express oneself and to have one's voice heard. Through his contributions to The Medium , Larry hopes that everyone can witness how enjoyable and invigorating writing can be, such that they too may be inspired to write out their stories. When he's not studying or writing, Larry will probably be learning Japanese or listening to music, all the while contemplating what life's next story would be.