Familiar filming sights as UTM locations rise to stardom

A look at popular films and TV shows that were filmed at the UTM campus.
The University of Toronto's Mississauga (UTM) campus is providing the backdrop for numerous shows and films during the lull of the pandemic. Ready for its close-up, UTM has had recurring roles in several productions, introducing the buildings to incoming students and reacquainting returning students with its friendly halls.
The Handmaid's Tale (2017-present)
The Emmy Award-winning dystopian drama, The Handmaid's Tale, is based on the novel by Canadian author and University of Toronto alumna Margaret Atwood. The story documents a bygone US society with political unrest caused by fertility complications. Along with outstanding cinematography, due to director Reed Morano, the show boasts local filming locations.
The Communication, Culture, and Technology (CCT) Building and the Terrence Donnelly Health Sciences Complex were featured in the second season of The Handmaid's Tale. Requiring order for the shoot, the Waterfords' trial at the International Criminal Court was also filmed in the Kaneff Centre Rotunda. Also known as the Innovation Complex, Kaneff is the centre of action and home to the business, commerce, and management programs. Art lovers also frequent this building as it is home to the Blackwood Gallery, which features pieces from both local and professional artists.
Zombies 3 (2022)
Filming of the Disney Channel favourite is officially underway and was confirmed to be released mid-February 2022, with crews setting up shop in areas of UTM. UTM received the pink and green treatment as it transformed into the fictional Seabrook High School. As a modern-day Romeo and Juliet, the popular franchise uses the backdrop of a nuclear explosion, forcing humans and zombies to live in a rocky coexistence after half of their peers turn into zombies. Human cheerleader, Addison, and zombie football star, Zed, fall in love causing turmoil between both groups.
Zombies 2 showcased Maanjiwe Nendamowinan (MN)—formerly North Building—in the viral YouTube song with almost 44 million views, "I'm Winning." The infamy of the class president debate dance means fans can most likely expect the same location to be shot for the third installment. MN is a six-storey facility and houses the departments of English & Drama, Philosophy, Historical Studies, Language Studies, Political Science, and Sociology, as well as the Robert Gillespie Academic Skills Centre, which assists students by providing workshops, consultations, and programs to develop academic skills.
Good Sam (2022)
Did you see filming crews earlier this year? UTM doubles as both a university and hospital with the newest medical drama coming to eager audiences. Back in February, Good Sam, a CBS Original, was spotted shooting its pilot, which is still in development. Slated for release on January 1, the show centres around a talented heart surgeon named Sam—played by One Tree Hill's Sophia Bush—who usurps a leadership role when her pompous boss falls into a coma. After Sam's old boss awakens and demands to resume his former position, Sam must resolve this conflict with her superior—who also happens to be her father—as he belittles her talent and diminishes her leadership values in an environment of non-stop medical action and sacrifice.
The Boys (2019-present)
The second season of Amazon Prime's biggest action TV series, The Boys, also showed some love to the Kaneff Centre, which is an attractive location to film crews because of its unique wooden panelling that complements the spherical auditorium.
Inspired by the comic book series of the same name, The Boys is currently partway through its second season, and while set in the United States, the popular show is filmed throughout the GTA, including Mississauga, Toronto, and Hamilton. The Prime phenomenon follows a team of vigilantes and documents the fall of corrupt superheroes. This good-versus-evil drama exposes the truth of the superheroes, unveils their dirty secrets, and sets up the stage for epic takedowns—all while on the grounds of UTM.
The next time you see camera crews on campus, you can search for UTM's latest appearance and watch how a familiar place transforms into a new world.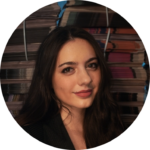 Staff Writer (Volume 48 & 49) —
Paige is in her third year at UTM, currently completing a double major in Biology for Health Sciences and Psychology. She previously worked as an Associate Editor for A&E in Volume 47 of The Medium, and as a Staff Writer in Volume 48. When she is not writing review articles for A&E, you can find her watching rom-coms, writing inappropriate Letterboxd reviews, playing basketball, cruising on her motorbike, and fangirling over the icon that is Taylor Alison Swift. You can connect with Paige through
Instagram
 and 
Letterboxd
.