Emily Sevcik's athletic journey brings a message of overcoming adversity
Emily Sevcik is currently pursuing a double major in Criminology and Sociology at the University of Toronto Mississauga (UTM) as a fourth-year student.
In her first year at UTM, Sevcik played on the Varsity soccer team. At the end of the Varsity season, Sevcik became the team's MVP in the indoor soccer season, where they qualified for Provincials for the first time in UTM's soccer program history. "That season, I scored a total of 13 goals," says Emily. "The most I've ever scored in a single season."
Sevcik's dad signed her up to play in the house league for Dixie Soccer Club, where he coached the team. "When I first started playing, I dreaded going to the games and wanted to quit, but my dad kept pushing me to continue playing even though I didn't want to." It wasn't until she scored her very first goal that she decided to continue with soccer. "If it wasn't for my dad who pushed me to never quit, I wouldn't be where I am in soccer today," she says.
In March of 2020, doctors told Sevcik that she had suffered a "career-ending" ankle injury. Unable to walk for six months, Sevcik accepted, along with her friends, family, and coaches, that she would never be able to play soccer again. Emily recalls that "It wasn't until January of 2021 that I was able to walk, run, and have full mobility of my ankle again."
During her recovery, Sevcik lost all her muscle mass, as well as a lot of weight. "I wanted to […] become strong again so […] I started working out and strengthening my ankle at home as well as going on outdoor runs," she shares. Running filled the athletic void that the lack of soccer created in her life. She took this new activity seriously—so much so that she became a marathon runner. In early 2021, Sevcik ran two 10-kilometer races, one 15-kilometer race, and a half marathon.
Inspired by how far she was able to go with running, Sevcik chose to push herself some more. In September of 2021, just over a year and a half after her ankle injury, Sevcik "trained like crazy" for a return to soccer. "I tried out for one of the best League 1 semi-professional teams," she says, "and surprised myself by securing a spot on the team."
During the summer, Sevcik played on her semi-professional team while also training for future marathons and races. This year, she has participated in two 10-kilometer races and one half marathon. "I proved everyone who thought I wouldn't be able to play again wrong," she says. "I worked past my struggles and set my own boundaries; I didn't want to be told what my boundaries were."
With a fully recovered ankle, Sevcik gained all her muscle back and even saw an increase in her speed and endurance. "I now just wear matching ankle braces on both feet."
Sevcik explains why it was so important to her to continue playing soccer despite the difficulties associated with her injury, saying: "I am drawn to the mental aspect of the game," she says. "When I step on the soccer field, for those 90 minutes, all that matters and all that's on my mind is the game."
There are many people who are physically able to play soccer but can't mentally. Sprinting when you're tired, going in for a hard tackle, diving for a header, and performing a slide tackle take not only skill, but also heart. "I am going to play soccer as long as I'm physically able to," Sevcik says. "Soccer allows me to push my limits mentally […] and teaches me that you can do anything you put your mind to."
Sevcik has no plans of becoming a professional player: "I truly believe that I have reached the peak of my athletic career. I will now use my experience in soccer to help me find a path to pursue once I graduate university," she says. "I've realized that I continued to play soccer over the years out of pure love for the sport. I will continue to play semi-professionally […] and motivate those who […] think they have no way out" of adversity.
This year, as co-captain of University of Toronto Mississauga women's soccer team, Sevcik made history. The team won the tri-campus soccer championship finals.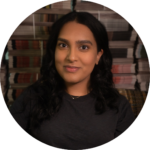 Sports & Health Editor (Volume 49)| sports@themedium.ca — Alisa is a third-year student completing a major in Professional Writing and Communication with a double minor in Political Science and Cinema Studies. She served as Editor-in-Chief of Mindwaves Volume 15 and Compass Volume 9 and was a recipient of the Harold Sonny Ladoo Book Prize for Creative Writing at UTM. Her personal essay, "In Pieces," appears in the summer 2020 issue of The Puritan. In 2022, she published her first poetry chapbook, Post-Funeral Dance, with Anstruther Press and wrote for The Newcomer as a journalist. When Alisa isn't writing, she's probably reading historical nonfiction, ugly-crying over a sad K-drama, or dreaming of places far, far away.