Danica's April of Anime

Live like you are the main character with this collection of songs.
Seven section editors later, you have arrived at the final M's Playlists. In total honesty, even though I had almost eight months, creating this playlist was stressful. How do you include multiple worlds of music into one tiny playlist of 12 songs? As I enjoy various genres of music throughout multiple languages, I was struggling to combine everything. Many thoughts hindered the process, like, "Will all my favourite K-pop songs fit with my middle school Marianas Trench phase?" or "Where do I throw in Epik High?" Finally, I made a decision. If I was going to leave my mark at The Medium, it will be as the section editor who made an anime playlist.
I grew up with anime. One of my earliest memories is of my mom recording the first episode of Inuyasha on tape when it aired on YTV. Since then, I have seen the industry grow not only in North America but globally as well. I love songs featured in anime because there is something for every mood. Whether you are getting fired up for a fight with an upbeat song or crying to a ballad because your favourite character just died, the songs move you and remind you of moments within the story. Or sometimes I just end up finding a song I enjoy even without watching the anime. The songs I included in this playlist are some of my favourites and have a special place in my heart. I would have loved to share some other songs as well, even video game soundtracks, but that would be a whole other playlist.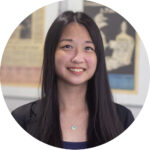 Arts & Entertainment Editor (Volume 48) | arts@themedium.ca —
Danica graduated with a double major in Professional Writing and Communication and English in 2021. She has been with The Medium since Volume 46 as Associate Arts & Entertainment Editor. This year, she is excited to work as A&E Editor and looks forward to exploring the timelessness of art forms and showcasing student talent. If Danica is not taking a nap or pulling out her hair trying to write, she spends most of her time binging shows and movies, dancing, or playing video games (often with a bubble tea in hand).