Black STEMM scholars take centre stage at BE-STEMM 2023

From February 1-4, 2023, the University of Toronto Scarborough will be hosting the Canadian Black Scientist Network's BE-STEMM 2023 conference—an event aiming to create a welcoming and uplifting environment for Black individuals in STEMM fields.
In July 2020, a small team of Science, Technology, Engineering, Mathematics, Medicine and Health (STEMM) professionals gathered to address the ongoing disparity in education and opportunities for Black people in STEMM fields. This spurred the creation of the Canadian Black Scientists Network (CBSN), which has now grown to over 500 members. The group is comprised of academics across disciplines, including professors, researchers, practitioners, and students.
The CBSN's annual BE-STEMM conference, a four-day event showcasing the diversity and breadth of STEMM excellence amongst Black Canadians, will be held at the University of Toronto Scarborough (UTSC) from February 1 to 4, 2023. The conference includes virtual and in-person events, featuring keynote speeches from established and rising Black STEMM scholars; contributing speeches from scholars, practitioners, students, and educators; as well as discussion panels. The virtual career and science fairs will offer opportunities for Black students and early-career scientists to enter their fields. Students can attend the conference free of charge.
The primary purpose of the conference is to elevate Black students, address disparities in education for Black youth, and create a platform for underrepresented Black professionals in STEMM fields. CBSN president, Maydianne Andrade, a professor from the Department of Biological Sciences at UTSC, explained to a CityNews reporter that "there's a problem with Black youth being excluded from academic streams."
While the event celebrates the strides Black people have made in STEMM across Canada, the CBSN emphasizes the need for continued advocacy and innovation. "Deliberate, tailored interventions for Black communities are required to remove the long-standing discrimination, exclusion, and oppression," stated Andrade in a presidential message in August 2021. Inequities that exist in schools, colleges, and universities reflect the disparities in many other areas of life, such as the workplace, the doctor's office, and the courtroom. Historically, these disparities were "created to justify slavery," explained Andrade. "Those structures and stereotypes still manifest in systematic anti-Black racism in the lives of Canadians."
As dismantling systemic discrimination is a hefty, long-term endeavour, the CBSN stresses the importance of speaking up. To address anti-Black racism in education, people must continue to advocate for equitable treatment in their fields and institutions, and to carry these values with them outside of school.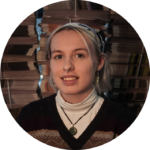 Associate News Editor (Volume 49) — Emily is a third-year at UTM, studying Environmental Science and Political Science. Her academic career is best illustrated by terminal indecisiveness between the humanities and sciences. As a passionate writer, she looks forward to igniting her own creativity for The Medium and hopes to learn from others and grow in her work. Aside from speed typing thousands words worth of analyses, essays, and articles, Emily enjoys spending her spare time running miles through the woods, assembling the perfect outfits, reading on public transit, and drinking copious amounts of coffee. She can be found on Instagram and LinkedIn.