What students can expect after a third win by Trudeau's Liberal Party

The 2021 budget for education provides various financial resources to support students in paying their tuition and finding work post-graduation.
Last Tuesday, September 21, it was announced that Justin Trudeau's Liberal Party secured a third victory in this year's snap election. The liberals won a minority government with 157 seats, short of the 170 seats needed for a majority government. The opposing Conservative party won 122 seats.
While there were mixed views on whether calling a $600 million dollar election was necessary in the middle of a term, the Liberal government will continue to provide additional financial relief, new job opportunities, and research expansion for students over the next eighteen months.
The mandate for education will focus on implementing policies that provide students with greater financial assistance. The budget aims to invest $4.1 billion dollars to help make post-secondary education more affordable.
Full-time students can expect to see an extended doubling of the Canada Student Grants to $6,000 until July 2023. Students will also be able to waive interest fees on federal student loans until March 31, 2023. These initiatives will enable students to feel less pressured to make sudden payments and allow them to instead focus on the completion of their studies or finding work.
In terms of repayment assistance, students earning $40,000 or less annually will not need to make payments for their federal student loans. Students with persistent or permanent disabilities will also receive extended financial support. With the rising tuition costs and unemployment, students can expect various financial support systems to aid them in completing their studies.
The Liberal government recognizes that the pandemic resulted in heavy stress and uncertainty for Canadians in terms of job security. Due to emergency programs being available to the community, the country was able to produce one million jobs. Canada has recovered 92 per cent of jobs lost during the pandemic. By comparison, the United States has only recovered 75 per cent of jobs lost.
Given this accomplishment, the government will continue to allocate their funds in an aim to provide students with additional resources to build their professional networks. The government promises to invest $721 million over the next two years to help connect students with employers and provide them with over 100,000 new quality job opportunities. These funds will ensure employers have the resources to hire more graduates and allow companies to expand in terms of innovation.
The Student Work Placement Program will provide 50,000 work-integrated learning opportunities for post-secondary students to gain work experience related to their field of study.
The Canada Summer Jobs program will also provide approximately 94,000 additional job placements making it easier for students to find work during the upcoming summer months in 2022.
The government also predicts the demand for research expansion will increase. With modern innovation, technology, and research advancements the government will continue to oversee successful projects such as the development of a Covid-19 vaccine within a short timeframe.
Investment towards expanding the number of research chairs will help train the next generation of highly skilled individuals through student supervision, teaching, and the coordination of other researchers' work.
Students can expect an addition of 1,000 Canada Research Chairs to help attract and retain top talent at Canadian universities and support graduate research. Research chairs will focus on improving gender and racial equity among Canadian faculty by promoting interdisciplinary research. The government will also reinforce Canada's world-leading capabilities in life sciences and biomedical research.
As the Liberal government continues to invest in Canadian youth through various financial resource provisions, students will be able to find meaningful work in the industries and fields that their education relates to.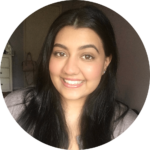 Staff Writer (Volume 48) — Anjalli graduated with a Specialization in Political Science and a minor in English. Through her contributions at The Medium, she aims to educate readers on the unique complexities of life and how we strive to overcome challenges collectively through policies and voice. In her free time she enjoys reading the latest news, meditating by her Saje diffuser, or looking at Pinterest for fashion inspiration. If you ask Anjalli what her favourite food is, she'd reply "a green dragon sushi roll!"