Victory for the Indian farmers!

Prime Minister Modi makes a rare decision to accede and withdraw the highly controversial farming laws introduced last year.
Earlier this year, I wrote an article for The Medium about the controversial farming laws proposed by the Indian government that sparked the biggest strike and protest in human history. Finally, after a year of consistent protests and advocacy throughout the raging pandemic, Prime Minister Narendra Modi announced on November 18 that his government will repeal all three of the contentious 'black' laws.
"At last, all of our hard work paid off. Thanks to all the farmer brothers and salute to the farmer brothers who were martyred in this battle," said farmer's leader Rakesh Tikait, referring to the suicides of farmers amid the protests, the death of protestors in clashes with the police, and hundreds of injured farmers.
"While apologizing to the nation, I want to say with a sincere and pure heart that maybe something was lacking in our efforts that we could not explain the truth to some of our farmer brothers," said PM Modi during his live address to the nation.
While this is a massive win for the farmers, a group that makes up about 60 per cent of India's 1.3 billion strong population, don't let Modi's words fool you.
The people that were going to suffer most from these laws, and who made up most of the protestor block, were from the states of Punjab and Uttar Pradesh. These two states are also about to see key elections next year and make up an enormous voting block that Modi's Bharatiya Janata Party (BJP) needs in their favour. Farmers as a whole are the biggest voting demographic in India.
BJP leaders have been accused of committing violence against the farmers in Uttar Pradesh. Punjab, a dominant Sikh state, is especially threatening for Modi considering the bubbling separatist movement that continues to linger from the 1980s. A movement that Modi used as a way to dismiss the protests because he said that it was fuelled by their religious nationalism. But surprise-surprise, he now needs them to keep his party in power. The state of Punjab is currently governed by the opposing Congress Party and this announcement comes just ahead of a major Sikh festival that celebrates the birth of Gur Purab, founder of Sikhism.
Modi's government has faced widespread criticism over the last few years for fuelling Hindu nationalist movements, doing an abysmal job at tackling the Covid-19 pandemic, and the proposal of the discriminatory citizenship amendment law which singled out Muslims.
"It is highly unusual for the Modi government to retreat or backpedal on a major political decision. The government is likely to spin this as the PM listening to the people, but after a year of hard protest, acrimony and violence, it's going to be difficult to make that notion adhere," argues Gilles Verniers, Political Science professor at Ashoka University in New Delhi.
Modi's notoriously stubborn and harsh leadership will definitely take a hit in the eyes of his devout supporters. This is "a salutary lesson that good economics often makes for poor politics. Especially when there is a trust deficit between the key stakeholders and the government; and the politics is partisan and non-consultative," writes Soutik Biswas, India Correspondent for the BBC.
Over the next few weeks, we are bound to see opposing narratives over the intentions behind this announcement, whether Modi will follow through with it, and how farmers are responding. Although my view on this announcement is a cynical one, and rightfully so considering Modi's history of governance, this decision is still proof that collective direct action does get results. In a time when there are mass protests against authoritarian rule across the globe, the success of these protests can be a major inspiration and encouragement to stay strong and persist in our resistance.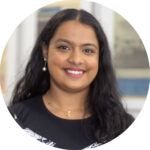 Opinion Editor (Volume 48) | opinion@themedium.ca —
Aroni is a fourth-year student completing a double major in Political Science and English. She previously served as the Associate Comment Editor for Volume 47. Aroni is keen on enabling a safe and trusted space within the student body for students to critically think about issues that matter to them—both on a personal to global scale. Outside of studying, writing, and editing, she loves to dance to classic Bollywood tunes, cycle while listening to music or a podcast, write in her blog, and watch endless K-dramas on Netflix and Viu. You can connect with her on Instagram, LinkedIn, or her blog.