Rapid increase in fuel prices provoke crisis in Kazakhstan's history
Over the last several months, the Kazakhstan crisis has rapidly intensified, and foreign countries have intervened with military power to protect their economic and political interests within the nation. Triggered by the rise of liquified petroleum gas prices, thousands of protestors gathered to demand the reduction of fuel prices. Soon enough, citizens also began to demand the democratization and liberalization of Kazakhstan's government.
On January 5, protestors set City Hall and President Kassym-Jomart Tokayev's place of residence on fire in Almaty, the largest city of the nation. On January 11, around 164 people were killed, and nearly 10,000 people were detained.
The Kazakhstan crisis is considered the worst and most violent event in the country's history since gaining independence in 1991 from the former Soviet Union.
Landlocked between Russia and China, Kazakhstan is a nation of 19 million people and is larger than the entire Western Europe region. It holds some of the world's biggest oil reserves and is still considered under Russia's "sphere of influence" due to its close proximity and political systems.
Prior to the crisis, Kazakhstan was historically perceived as a politically and economically stable nation considering its geographical location, making the situation more distressing for the region.
The current violent clashes between protestors and armed police have led to the destruction of cars and buildings, as well as the deaths of dozens of officers and hundreds of civilians. Additionally, a nationwide shutdown of the internet and social networking platforms was put into place on January 4.
Shortly after the protests began, the Kazakh government resigned resulting in President Tokayev firing the government and declaring a state of emergency. Tokayev claims that "domestic and foreign provocateurs were behind the violence." He then called upon Russia to send troops under the Collective Security Treaty Organization to curb burgeoning demonstrations.
A day later, on January 6, Russia deployed an undisclosed number of troops in a "counter-terrorist operation." Eruptions of gunfire and explosions occurred following their entrance, according to several witnesses and journalists. The deployment of Russian troops to Kazakhstan parallels the military intervention during the Belarus uprising in 2020, protests in Ukraine in 2014, and what is happening simultaneously during the current invasion of Ukraine.
"Whoever does not surrender will be destroyed. I have given the order to law enforcement agencies and the army to shoot to kill, without warning," declares President Tokayev in a televised address according to Al Jazeera Media Network.
On January 10, China stated they support Tokayev's decision to bring in Russian forces to curb the uprising. President Xi Jinping said that "The Chinese people will stand with the Kazakh people forever," and that he opposes any efforts that destabilize Kazakhstan and their relationship with China.
Amid all the violence and terror, local Kazakh people are fearing for their lives and are trapped in their own nation. Airports are under military control and most people have little to no access to basic necessities such as food, water, internet, and money.
As it is most important to raise awareness on global crisis, U of T hosts various webinars to educate students on matters such as these.
For instance, the University of Toronto's Munk School of Global Affairs and the Centre for European, Russian, and Eurasian Studies held a webinar on January 10 discussing the current crisis and its potential implications.
The meeting featured three main panellists, including Dr. Asel Doolotkeldieva, a senior lecturer at the Organization for Security and Co-operation in Europe Academy; Dr. Assel Tutumlu, an assistant professor of International Relations and Political Science at Near East University in Nicosia; and Darmen Koktov, a research assistant at U of T.
Each panellist went into depth about their research that centralizes around Kazakhstan and politics in Eurasia to examine the current crisis.
With Kazakhstan's politically-strategic location and economically-strategic resources, countries and businesses are all heavily invested in the outcome of this uprising. Considering the global implications of the Kazakh crisis, it is critical for individuals across the globe to learn about the situation, and for governments to support and urge Kazakhstan to protect its population.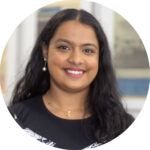 Opinion Editor (Volume 48) | opinion@themedium.ca —
Aroni is a fourth-year student completing a double major in Political Science and English. She previously served as the Associate Comment Editor for Volume 47. Aroni is keen on enabling a safe and trusted space within the student body for students to critically think about issues that matter to them—both on a personal to global scale. Outside of studying, writing, and editing, she loves to dance to classic Bollywood tunes, cycle while listening to music or a podcast, write in her blog, and watch endless K-dramas on Netflix and Viu. You can connect with her on Instagram, LinkedIn, or her blog.