The Toronto International Film Festival—a historic source of artistry and culture

How TIFF has impacted artists and film enthusiasts—from its debut till now.
The Toronto International Film Festival (TIFF) began in October of 1976 under its original name, Festival of Festivals. Out of the 127 films that premiered during TIFF's debut, the festival placed importance on sharing the stories and empowering the voices of marginalized and overlooked communities. According to its mission statement, TIFF has since brought together professionals and the public to "transform the way people see the world through film." The festival is currently one of the most prestigious in the world, with over 300 annual film screenings and 500,000 attendees.
TIFF is essential to Toronto's culture. The celebrities who attend the festival are spotted in and around Toronto's Entertainment District—the epitome of Toronto's art culture. Waves of international visitors swamp the streets during the festival. Often, the accompanying media coverage will spotlight some of the city's hidden gems, like restaurants and theatres. Toronto-based artists and businesses are given the opportunity to gain exposure and to connect with industry professionals from all over the world.
TIFF is a multicultural hub of artistry that showcases foreign and domestic independent films. The films might touch on topics like race, gender, or niche-subcultures. This year, some of TIFF's most celebrated screenings were centered around themes of sexuality, gender, and racism. The stories of individuals who were once silenced are now appreciated by today's generation of viewers.
An undeniable TIFF 2022 standout was Aristotle and Dante Discover the Secrets of the Universe (Dir. Aitch Alberto). The film is based on a book of the same name written by Benjamin Alire Sáenz. This coming-of-age film follows two teenage Mexican-American boys, Aristotle "Ari" Mendoza (Max Pelayo) and Dante Quintana (Reese Gonzales) as they navigate masculinity, vulnerability, and Mexican culture in 1987 El Paso, Texas. In an interview with Deadline Hollywood, Alberto described the film as one that "redefines masculinity" and casts a "lens on male vulnerability that includes a more compassionate and empathetic gaze." She added that: "At its core, Ari and Dante tells a story of self-discovery and acceptance." The film is an excellent example of the opportunities TIFF provides for artists that are underrepresented in Hollywood.
Films inspire us, entertain us, and let us explore the world through the eyes of others. They have the power to change cultures, traditions, and beliefs. Through festivals like TIFF, we become inspired to engage with movies that are not readily available on our at-home streaming platforms. We are encouraged to take part in art that pushes us out of our comfort zones. If you ever find yourself in Toronto in September, find a screening and take a plunge into the wonders of TIFF's riveting waves of art.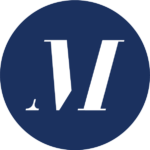 Staff Writer (Volume 49) — Kuicmar is completing a Forensic Biology specialization and a Creative Writing minor. This is Kuicmar's first year as a staff writer for The Medium. She usually writes for the Opinions and Arts and Entertainment sections. She can't wait to share her thoughts, opinions, and poetry. When she's not studying or writing, you can find her watching movies, shooting arrows in archery, updating her Letterboxd, watching F1 content, reading NASA articles, or listening to music. You can find Kuicmar on her Instagram and Linkedin.