Formula 1's evident struggles with racism

Formula 1 is the most popular international motorsport, representing drivers of various racial backgrounds. However, instances of abhorrent racism still plague the sport.
Formula 1 (F1) racing is the biggest car racing sport in the world and has expanded its Grand Prix races across several continents and countries, establishing itself as an international sport. Despite the inclusion of non-European Grand Prix races and racially diverse drivers, the sport still struggles with cultural competency, inclusion, and the general treatment of drivers belonging to racial minority groups. F1 is viewed as a sport for the elite, due to its lack of diversity, nepotism, and inaccessibility to individuals who weren't born into the families of millionaires and billionaires. The sport's exclusivity has created a hostile environment toward non-White drivers. 
Instances of racism have mostly occurred against seven-time World Champion—and the only Black F1 driver in history—Lewis Hamilton. Hamilton currently holds the record for the most World Championships, tied with Michael Schumacher, and the most Grand Prix wins in F1 history. Despite his immense skillset, his racial background has continued to spur discrimination and bigotry. A study was conducted from October to November of 2022 surrounding racist comments on social media posts about Hamilton. It was found that over 1000 of the 5500 racist comments used slurs such as the n-word and other forms of historically anti-Black language. Around five per cent of these racist comments included serious threats of violence. 
In March 2023, former Brazilian F1 World Champion Nelson Piquet was fined for the use of malicious homophobic and racist language against Hamilton in an interview in November 2021. The charges were pressed by various Brazilian human rights groups, resulting in Piquet paying a $5 Million Brazilian Reals ($1,387,862.39 CAD) fine and receiving a formal ban from the Formula 1 paddock. Three-time World Champion Max Verstappen—who is also Piquet's daughter's boyfriend—defended Piquet despite video evidence of his vicious language. Verstappen stated that Piquet was "definitely not a racist," the situation was "blown out of proportion," and Piquet should not have been banned from the paddock. 
In September 2023, the Director of Red Bull Racing, Helmut Marko, made racist comments against Red Bull Racer Sergio Pérez after the Monza Grand Prix. Marko compared Pérez to Verstappen, claiming that Pérez "has problems in qualifying, [and] fluctuations in form [because] he is South American and he is just not as completely focused in his head as Max is or as Sebastian." Marko has since issued an apology, but the comments left spectators with a bad taste in their mouths. Many are still upset, as this was not the first time the Red Bull Racing establishment has had issues with racism. 
Half-Thai, Half-British driver Alexander Albon has expressed his discontent with racially motivated opinions regarding his mixed identity. Albon expressed that spectators and official F1 Commentators call him a "London-born Thai if [he does] a good job, or not British at all if [he does] a bad job." Commentary like this implies that a driver's talent is correlated to their proximity to whiteness.
During the 2023 Spanish Grand Prix, Sky Sports commentator Martin Brundle referred to Chinese Alfa-Romeo driver Zhou Guanyu using a derogatory anti-Chinese slur on live television. This unfortunate comment was met with an uproar of criticism from F1 fans who felt using the term was ignorant and disrespectful. The blatant use of the slur was a brutal reminder of the flaws still apparent in F1. 
In 2022, the Official F1 account released a statement claiming that "Discriminatory or racist language is unacceptable in any form and has no part in society." Although the sport has taken steps to combat racism, it's clear that the steps taken have not been enough, as drivers are still being affected by repulsive discriminatory language and actions from commentators, spectators, and team leads themselves. Statements of solidarity and condemnation of racism are the first step toward progress. However, true progress will only be achieved when the words presented in these statements are applied to real-life instances of racism in Formula 1 through the enforcement of consequences.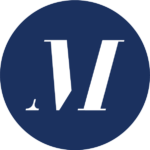 Staff Writer (Volume 49) — Kuicmar is completing a Forensic Biology specialization and a Creative Writing minor. This is Kuicmar's first year as a staff writer for The Medium. She usually writes for the Opinions and Arts and Entertainment sections. She can't wait to share her thoughts, opinions, and poetry. When she's not studying or writing, you can find her watching movies, shooting arrows in archery, updating her Letterboxd, watching F1 content, reading NASA articles, or listening to music. You can find Kuicmar on her Instagram and Linkedin.