The Perils and (Eventual) Character Building of Too Hot to Handle

A binge-worthy watch to see if the challenge is too much for lovers who cannot touch.
Released in the summer of 2020, Too Hot to Handle is a Netflix original reality show with the growth of its contestants in mind. Riding on the coattails of Love is Blind, which involves proposing to a person you have never laid eyes on, Netflix continues its catalogue of reality programs that bans one of the five basic human senses.
Since Giannina Gibelli and Damian Powers of Love is Blind absolutely convinced fans that love is in fact not blind, we were gifted with Too Hot to Handle. Thanks, Netflix. Hosted by a virtual assistant cone—yes, a cone—that goes by the name Lana, Too Hot to Handle assembles 10 adults who possess terrible sexual politics. In their past, all contestants have engaged in meaningless flings, and this emotional distance prohibits them from developing long-lasting relationships.
Lana is hell-bent on allowing these hopeless players to find meaningful love that is genuine and honest. But everyone who binges on reality TV knows it would not be a true reality TV show without immeasurable drama and a twist that changes everything. The scantily clad and boozed-up contestants can flirt and mingle as they wish, but kissing, fondling, and fornication are off-limits for the entire duration of their 30-day retreat.
Glorifying sexual frustration in 40-minute episodes and inadvertently paralleling our quarantine lives, all participants are planted on the beach beside a sea of tanned, hot, and ready-to-trot singles. Attempting to remain celibate for their shot at winning $100,000, Lana guides them through falling in love with people's imperfections and company, all without feeling the touch of their body. Even the smallest "rule break" results in the penalization of the shared cash prize.
Realizing that they must date just like regular humans with half the attractiveness and double the IQ, we—the unattractive humans in question—watch in amazement like spectators watch monkeys throw feces at each other behind fiberglass enclosures. We enjoy every minute of it, never able to look away.
In its quest to reveal love as more than skin deep, we have been blessed with a culmination of humans with two brain cells to share, finding love in a way none have been inclined to do in the past. Emotional relationships before sexual ones? The sheer blasphemy!
What started as a show to highlight the inauthenticity of modern-day romances based solely on "swiping right," Too Hot to Handle transgresses into a platform that allows its contestants to transform and become not just lovers, but partners.
Reality TV is becoming more in tune with romance by revealing hidden fears and harmful mindsets that often keep us from finding our soulmates. Check out season 3 of Too Hot to Handle (released on January 19, 2022), as well as the Latin American version of the show on Netflix. Who knows, maybe you will learn a bit about yourself, and your potential soulmate, along the way.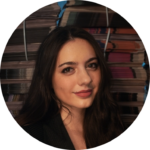 Staff Writer (Volume 48 & 49) —
Paige is in her third year at UTM, currently completing a double major in Biology for Health Sciences and Psychology. She previously worked as an Associate Editor for A&E in Volume 47 of The Medium, and as a Staff Writer in Volume 48. When she is not writing review articles for A&E, you can find her watching rom-coms, writing inappropriate Letterboxd reviews, playing basketball, cruising on her motorbike, and fangirling over the icon that is Taylor Alison Swift. You can connect with Paige through
Instagram
 and 
Letterboxd
.