The need for representation in the gaming community

Women make up nearly half the gaming community, yet there is little representation of women in the production and promotion of these games.
The lack of female representation is a persistent issue in the gaming industry. Discrimination and misogyny are, unfortunately, a familiar experience for many women gamers and streamers. In the U.S., a report from 2021 found that 45 per cent of gamers are women. On Twitch, however, only three women are part of the top 100 earning streamers, even though women consumers make up nearly half the community. Of these three women, only one, Pokimane, is a gaming streamer. Now, what do these low numbers say about the conditions of gaming and streaming?
Reports from The Guardian show that 33 per cent of women have experienced harassment, bullying, or sexual objectification online. These gendered inequalities exclude women from gaming and perpetuate the belittling of gamers who are women. If women are not hypersexualized, then they are represented as 'weak' or 'in need of saving.' Many women are also apprehensive of gaming with other male players.
For a long time, the gaming world has been largely dominated by men, with minorities such as women taking the brunt of their harassment. There have been reports of threats and real-life suffering targeting women. Kate Edwards, CEO of International Game Developer's Association, claims, "Gaming culture has been pretty misogynistic for a long time now."
The discrimination towards women is not only verbal and physical abuse, but inequality in salary pay. In 2021, the highest earning gamer, Johan "N0tail" Sundstein, earned US$7 million when he won Dota 2 tournaments. The list of top earning gamers after him are all men, till number 367 when Sasha "Scarlett" Hostyn shows up. She is also a champion for the game Starcraft II, but won only US$400,000. Or next is number 760, winner of Hearthstone grandmasters global finals, Xiao Meng "Liooon" Li. In some leagues, women aren't even allowed to play. So, Kim "Geguri" Se-yeon became the first woman to play in an Overwatch league and the only woman to have a salaried player position.
A nonprofit organization called Women in Games is advocating for a gaming system which dismantles gender discrimination. The organization works to advocate for more representation in creators of games, executives in gaming companies, and increasing the number of women within the gaming industry. They state that their goal as "getting more women into games and esports should be framed as a national, international and strategic priority, a business case for stronger teams, better insights, innovative new products." Women's injustice is not a technology issue, it is the result of continuous social inequalities that extend far beyond the screen.
There have been many initiatives like Women in Games to work toward creating an equitable gaming environment. A U.K. initiative, #RaiseTheGame is a "a collaborative and high-impact pledge to improve equality, diversity and inclusion in the games industry—creating cultures where everyone belongs, voices are heard and ideas can thrive." Over 100 companies joined the initiative including UBISOFT to eliminate the gender inequalities in cyberspace.
The push forward to eliminating women's discrimination and hatred seems like a long ride but it is starting to slowly change. Considering women make up nearly half the gaming community, the people behind the creation, promotion, and consumption of games should be representative.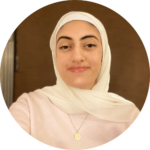 Associate Opinion Editor (Volume 48) — Haya Abu Ghosh is a fourth-year student double majoring in English and Political Science. When I am not doing any school work, I love going out with friends to coffee shops and dining in restaurants to socialize. My passions include but are not limited to reading, writing, sketching, binge-watching Netflix TV shows, taking pictures of nature and talking about politics (do not get me started talking about the Palestinian-Israeli conflict, Indigenous injustices, Uyghur Muslims in China and many more topics).