Suicide rates increase globally as back to school season returns

Domestic and international students hit hard with adjusting to life in a pandemic leading to soaring suicidal cases and the need for mental health resources.
For many students, the second wave of Covid-19 has led to feelings of isolation and anxiety. With minimal interaction among students and their educators, it is not uncommon for individuals to experience depression-like symptoms and lack of motivation.
With these factors, students have been subject to various mental health issues, provoking a mass escalation in suicide rates.
Specifically, countries like Israel, England, and France have seen an increase in phone calls to suicide prevention hotlines. The current Israeli economic financial distress prompted individuals to exhibit suicidal ideation, with hotline activity increasing from 4 per cent to 15 per cent between the first and second quarantine.
Operators noted an extreme spike of loneliness and depression among callers, as rates increased from 26 per cent to 35 per cent.
After the second wave was announced in England in December 2021, Papyrus, a national charity that advocates for suicide prevention for youth, received a heightened amount of incoming calls which forced the country to extend their calling hours. Data revealed 80 per cent of callers demonstrated fear of isolation.
A French study conducted and led by Michel Debout, a psychiatrist and professor of forensic medicine in Saint-Etienne, measures the correlation between suicide rates and lockdowns.
The report emphasized that suicide caused by crises such as international pandemics can take time to materialize for months or even years after a pandemic has occurred.
The report also revealed that among a cohort of French citizens surveyed, 11 per cent of them considered attempting suicide during the first lockdown and 17 per cent after the end of the confinement.
The study concluded that this trend prompts the need for robust mental health resources for the future.
Concerning international students, a report conducted by One Voice Canada, a non-profit organization, released an increase in suicide rates during the Covid-19 pandemic. A lack of financial resources coupled with adjusting to a different educational system was one of many factors that led to these rates.
Another contributing factor is the underground economy, where students work illegally and are exploited by employers while struggling to pay tuition fees. Indian international student Amrinder Singh, who attended Douglas College in British Columbia, was a victim of this illicit work force and took his life last September due to financial distress.
Dapinder Singh, a friend of the victim, created a GoFundMe to safely transport his body back to his home country. During Dapinder's time as a student, he also faced suicidal thoughts because of the pandemic and missed an important deadline to apply for a work permit following his study permit.
In response to this news, the province is committed to improve the academic experience for international students. The Canadian government will reform work permits and provide students with an additional 18 months to complete required work during the pandemic.
The province has also offered a new mental health service called Here2Talk for post-secondary students, where they can access virtual single-session services with a professional in multiple languages.
At U of T, students can find ample resources available to them relative to their needs when it comes to mental health support.
Available in multiple languages, U of T offers a program known as My SSP, or My Student Support Program, that enables students to access advice over a phone call at no cost. The 24-hour service invites conversations on topics such as difficulty adjusting to life in Canada, relationships with friends and family, and language and cultural barriers.
There is also the Health and Counselling Centre at the University of Toronto Mississauga that provides daily workshops, activities, and resources for students. Some of which include mindful meditation, self-care Thursdays, and together Tuesdays.
Activities like these and other university initiatives are vital to the mental health of students as they prevent negative impacts such as suicide rates.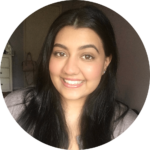 Staff Writer (Volume 48) — Anjalli graduated with a Specialization in Political Science and a minor in English. Through her contributions at The Medium, she aims to educate readers on the unique complexities of life and how we strive to overcome challenges collectively through policies and voice. In her free time she enjoys reading the latest news, meditating by her Saje diffuser, or looking at Pinterest for fashion inspiration. If you ask Anjalli what her favourite food is, she'd reply "a green dragon sushi roll!"