Students express their concerns about returning to campus in January

"Students are extremely worried about the Covid-19 protocols currently in place at U of T, they do not believe it is sufficient enough to protect them," says UTMSU President.
The University of Toronto Mississauga Students' Union (UTMSU) Commission met for the second time this year on November 3 to discuss U of T's January return to campus. The UTMSU Vice-President of University Affairs Merica Joy Carlos expressed the union's intentions to create more academic accommodation policies, especially for students who struggle with online education.
"One of the academic accommodations that we really want to implement is uploading lecture recordings and making this mandatory for professors as it may be easier for students who may have missed a class because of an emergency, or they just couldn't catch that class for that session," states Carlos.
During the meeting, several students shared their concerns about returning to campus next semester. Sayesha Gupta, a UTM student living in the GTA, said that she found the announcement of the return abrupt and that she wasn't expecting to commute to campus during the winter months.
"I wasn't prepared to travel to campus, especially because come January, it's supposed to be the worst winter, and being prepared for that is a little bit difficult when you only have a month's notice," states Gupta.
"Right now, we're focusing on exams, so I really doubt a lot of students are going to realize that we're going [back to] campus until mid-December when it's too late for them to look for accommodations or figure out transportation," Gupta continued.
In an email interview with The Medium, UTMSU President Mitra Yakubi stated that the return to campus should be a gradual process that considers the concerns of students. Moreover, she expressed that the university should enforce mandatory social distancing measures, capacity limits, and continue to offer online courses.
"I believe that if UTM implemented social distancing, classroom capacity limits, and funded extra staff to help faculty and lecturers who want their classes recorded, then our return to campus would be slightly safer," states Yakubi. "However, I feel like the process has been rushed and abrupt and this cannot be fixed for students who need to secure housing."
Yakubi also mentions that a return to campus during the Summer 2022 semesters would have been better, as returning to campus in January has created several logistical issues for both international and domestic students.
"International students are worried about their visas because the process is currently extremely slow and rigorous," said Yakubi. "Now, students are finding it difficult to make housing, transportation, and travel arrangements."
Yakubi also criticized the UTM administration for insufficient health and safety regulations, stating that students feel unsafe, but have no choice but to come to campus as their classes will be offered in person.
"We believe that it was wrong for the university to lobby the government for capacity exemptions," said Yakubi. "[Covid-19] doesn't choose who to infect based on whether they are in a lecture hall or not."
The Commission meeting gave an opportunity for many students to voice their concerns regarding next year's return to campus. With the contribution of Yakubi, students are urging U of T to modify their Covid-19 protocols due to safety and financial reasons.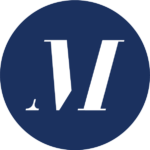 UTMSU Student Correspondent (Volume 48) —
Vera is in her final year at UTM and is completing a specialist in Criminology, Law, and Society. She previously worked as the News Editor in Volume 47 of The Medium. Vera's biggest passions are environmentalism, art, and investigative journalism which she channels into her work with the newspaper. In her free time, Vera is either marshalling at a climate action rally, reading a magazine, or watching campy horror movies from the 80s. You can connect with Vera through Instagram or LinkedIn.