Student athlete Andreas Jankovic shares how teamwork on the court has strengthened his academics and skill set
Andreas Jankovic is a fourth year University of Toronto Mississauga (UTM) Men's Varsity Eagles Basketball student athlete. He is pursuing a Geographic Information Systems and Environmental Management double major.
Jankovic played in the Amateur Athletic Union (AAU) and competition leagues from the fourth grade. His older brother has been a constant inspiration to him, playing Division 1 Basketball and still playing professionally to this day.
During high school, Jankovic earned a scholarship to play basketball in Hawaii. He then transferred to Orange Coast College in California. Unfortunately, with little court time to go around, Jankovic contacted an assistant coach at UTM who offered him a spot on the varsity team.
Jankovic was happy with the move as he instantly felt supported by his team and coaches and got the minutes he needed to succeed. He believes teamwork is crucial to success on the court because it's everyone's responsibility to hold one another accountable. This led to one of the best seasons UTM has played. "One season our team had eleven wins and we were only one win away from making the playoffs," Jankovic mentioned.
For Jankovic, UTM offered optimal training that allowed him to carry on throughout the season physically. He emphasises that it can be easy for varsity athletes to neglect playing their sport and it is important they put in the work to keep up with the demands and challenges: "It is important to put in hours in the weight room and do bench presses, deadlifts, plyometrics, and squats to move better on the court."
One of Jankovic's biggest motivations is to obtain good grades and this is what pushes him to keep playing. "My mentality is that I am a student before an athlete. Maintaining my grades to stay eligible fuels my desire to work harder to continue following my goals and passion."
His time on the team helped Jankovic grow on and off the court, and he believes that his sport helped him develop skills that allow that personal growth young students are in search of. At university, the investments, hard work, and hours you spend training pays off on the court. "You don't have to be the most skilful, the best shooter, or the most athletic. If you work hard and control your mind, you can succeed."
Being a part of a varsity team means that you need to adopt time management skills, but it also allows you to be a part of a strong community. "There are opportunities to help coach junior camps which provide integral leadership roles while engaging in a positive support system," says Jankovic.
The main piece of advice Jankovic has to offer student athletes is this: "It's okay to ask for help and be vulnerable when you are alone. UTM has ample services to help you achieve your goals."
Being a part of a team has allowed Jankovic to develop social skills and real-world friendships with teammates. "You need to join clubs and sports teams. You need to get yourself immersed not to contribute to UTM's reputation but for you to develop character and learn lessons."
He states, "You don't know your potential without stepping out of your comfort zone."
Jankovic's journey with basketball sheds light on how being a part of a team can foster a positive space for growth as athletes are taught to take on responsibilities and make sacrifices to reach their goals and pursue their passions.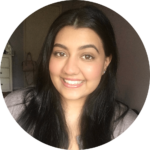 Staff Writer (Volume 48) — Anjalli graduated with a Specialization in Political Science and a minor in English. Through her contributions at The Medium, she aims to educate readers on the unique complexities of life and how we strive to overcome challenges collectively through policies and voice. In her free time she enjoys reading the latest news, meditating by her Saje diffuser, or looking at Pinterest for fashion inspiration. If you ask Anjalli what her favourite food is, she'd reply "a green dragon sushi roll!"