#SaveVarsityEagles: UTM varsity sports cancelled for the foreseeable future

Athletes and student are angered by the cancellation of varsity sports and have quickly taken action. A meeting with the Dean has been set and students are hoping for mutual agreements, otherwise protests may be taken to the next level.
CW: Suicide, mental illness, depression
On November 10, the Department of Recreation, Athletics & Wellness announced that the University of Toronto Mississauga (UTM) will no longer participate in varsity sports with the Ontario Colleges Athletics Association (OCAA). According to the athletic department's website, the decision was made "after careful consideration of student engagement across all programs." The news shocked student athletes who received the notice through a brief email without much explanation.
In opposition, Soraya Jovin, Avery Torok, and Janella Viado, three basketball players who hoped to compete this year, have started the Bring Back Varsity campaign (@bring.back.varsity on Instagram), which highlights how varsity sports are integral to campus life. "We as students do not stand with this decision and are demanding that UTM continue the Varsity Sports program at UTM in September of 2022," reads a post on Instagram.
Jovin, a second-year Criminology, Law & Society student, has been playing basketball for 11 years. She hoped to play in varsity this year but hasn't had the chance. "I've been putting in practice, putting in shots and hours in the gym. I've done that to attain this point of playing in OCAA, which is the highest level I plan on playing. And then, it's just stripped away in one email," Jovin states. "It was upsetting. It's been very inconsiderate and—I don't know—I don't think decision-makers have consulted athletes and I don't think they understand how this affects student athletes at all."
Torok, a third-year Digital Enterprise Management student, has also been playing basketball her whole life. She was recruited for women's varsity basketball in 2019 and even won UTM's Rookie of the Year award in her first year of playing. "Varsity sports put together a community. I've been able to meet lots of people and have experiences I wouldn't have had otherwise. Playing varsity sports, you learn what it's like to be a team player, dedication, hard-work, time management, and you get to enjoy it with people who play the same sport. Now that it got stripped away, I don't know what to do with myself. It's like I'm missing something."
"I don't have as much of a desire to get good grades," says Andreas Jankovic, an executive for UTM's Athletics Council and member of the men's varsity basketball team whose mental health has been affected as well. "My motivation to achieve higher is gone, countless nights I've cried and generally knowing now varsity sports are not coming back I've been depressed and suicidal. I've spent my whole life playing basketball, and it's hard to manage without."
For Viado, one of the athletes leading the Bring Back Varsity campaign, the cancellation of UTM varsity strips her from an opportunity to further her career in basketball. In an earlier interview with The Medium, Viado expressed a feeling of absence when she wasn't able to compete, and about her dream of opening a sports clinic. "Without it, it takes away a part of me. It's kind of upsetting that we didn't get a say in what was happening." Viado was recruited into women's varsity basketball in 2018 and also won UTM's Rookie of the Year award. Her team placed fourth in the East Division and was recognized at OCAA's annual banquet.
"The varsity program is one of the main reasons I chose to come to UTM over St. George," says Chelsea Sloan, a member of the varsity women's soccer team, and one of the many athletes who put in years of training to play at the collegiate level. "In all honesty, I would be studying downtown Toronto at the St. George campus right now if it weren't for the varsity soccer team. Although there's varsity sports at St. George, the OCAA seemed more appealing to me."
Offered as an alternative to varsity sports, the athletics department suggests students participate in the University of Toronto tri-campus league, and that those seeking support should turn to the Health & Counselling Center, My Student Support Program, and AskRegistrar.
Other sport offerings include drop-in sports, which are offered for all UTM students; intramurals, where UTM students compete against each other; and U of T Varsity Blues, which competes in different leagues such as OUA (Ontario University Athletics). Regarding the U of T tri-campus league, Viado, Torok, and Jovin all express that it is a poor replacement for varsity sports, which allows athletes to compete at a higher level, first at the provincial level, and potentially qualify to play at the national level.
"We're also taking spots from people who wish to do tri-campus but don't have the ability to do varsity." Torok explains that once varsity players try out for tri-campus positions, athletes with less experience will lose opportunities to compete as well.
The Medium reached out to Renu Kanga Fonseca, Director of Strategy and Sports and Wellness, who writes in an email interview that the decision to cancel varsity sports was a result of wanting to serve all of the students who pay fees to the athletics department. Fonseca notes that less than 65 varsity athletes are impacted by this decision to cancel UTM varsity, whereas the department has observed that over 1000 students participate in intramural sports.
"Unlike the U of T Varsity Blues, the UTM varsity teams competed at the college level (eg. Seneca, Mohawk), with very limited spectators or engagement from the broader student population during the 6 years the program was available," Fonseca writes. She explains that only four sports are affected by the cancellation of UTM's varsity program and that those sports will continue to be offered at intramural levels. "No longer [being] tied to the OCAA provides us with flexibility to offer additional sport options to more students and at more times."
Despite the promise to provide additional sport options, not all students feel they're getting their money's worth. Sona Tissington, a third-year student and women's varsity basketball player, writes to The Medium: "Despite the Covid-19 pandemic closing recreation and the gym at the UTM campus, fees remain the same. Despite limited gym hours of operation this semester and that it is closed on weekends, the fees remain the same. Now that the varsity program is cancelled, UTM's Department of Athletics is, once again, offering its students less, yet the fees have not been adjusted accordingly. Students are enraged and extremely disappointed with the lack of clarity and transparency, especially during this pandemic."
Determined to fight back, students have teamed up with the University of Toronto Mississauga Student Union (UTMSU), who helped arrange a meeting with Mark Overton, Dean of Student Affairs, Andrea Cater, Assistant Dean of Student Wellness, Support and Success, and Renu Kanga Fonseca. The meeting takes place on Monday, November 29 at 2 p.m.
Most of all, varsity athletes hope that UTM will "embrace its community, values and encourage creativity, prioritize communication, lead through innovation, and value and promote sustainability," as stated in their mission statement. Athletes suggest that it would have been better to at least use a "tapered-down multi-year approach," instead of suddenly cancelling all UTM varsity programs through a brief email to athletes who have dedicated their lives to their sport. "[This] would have given senior members the opportunity to complete their programs while providing younger members ample time and opportunity to find alternative options to continue their athletic goals," reads the Bring Back Varsity Statement sent to the UTMSU.
UTM joined OCAA in 2014 and has been participating in basketball, soccer, badminton, and cross-country competitions against students from across Canada. In 2019, UTM's former badminton coach Lam Trinh was named OCAA's Badminton Coach of the Year. He received an award at the OCAA Badminton National Championships banquet for his excellence in training and mentoring student athletes. His team won second place in the West Regional Championships. In 2020, UTM hosted the four-day national varsity badminton championship, marking the second time UTM badminton athletics qualified for nationals. Throughout history, the men's badminton team won a bronze medal for both singles and doubles in OCAA competitions.
Other notable achievements in the 2019/2020 season, before the suspension of OCAA competitions due to Covid-19, include the men's soccer team placing second in West Division, women's soccer team reaching Indoor OCAA Provincials, overall OCAA cross country women's team winning silver, and women's cross country individual bronze, among others.
To support the Bring Back Varsity initiative, students can sign the petition to bring back varsity sports by 2022, and share and interact with posts on Instagram (@bring.back.varsity) to spread awareness. Varsity athletes have dedicated an average of 10 years to play at the collegiate level. They have proven that varsity is a source of community, identity, and pride. We hope that UTM will now champion their varsity athletes, just like they've done for students both on and off the court.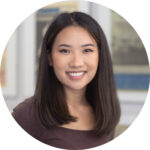 Managing Editor (Volume 48) | managing@themedium.ca —
Elisa graduated with a double major in Psychology and Professional Writing and Communication in 2021. She previously worked as Editor-in-Chief of Compass Volume 8. If you ask Elisa what she's passionate about, she'd reply, "I don't know. Everything, yet nothing, I guess." If you ask Elisa what she wants to be when she grows up, she'd reply, "I don't know. We'll see." Well, at least Elisa is confident about her love for The Medium. Her thirst to understand why things are the way they are means you'll probably find her immersed in books, film, and other modes of culture in her free time. Connect with Elisa on her website, Twitter, or LinkedIn.