Reevaluating the University-Mandated Leave of Absence Policy

Professor Sandy Welsh discusses the proposed revisions and renaming of the UMLAP—a policy that allows U of T to forcibly place students on leave—to reinforce the policy's purpose of offering compassionate support to students under distress.
On January 24, 2023, Professor Sandy Welsh, vice provost of students, presented revisions to be made to the University-Mandated Leave of Absence Policy (UMLAP) during a University of Toronto Mississauga Campus Council meeting. The policy, first approved in June 2018, can mandate students to take a leave from their studies at U of T if they are considered to be a danger to themselves or others—due to physical or mental health issues. Since its approval, the UMLAP has been invoked a total of 17 times.
During the meeting, Professor Welsh discussed the history of UMLAP, explaining that, "The policy was initially developed in response to concerns raised by the university ombudsperson about the university's ability to address student behaviors during periods of extreme distress, caused by serious health or mental health issues."
According to Professor Welsh's report, when the UMLAP is invoked, a student case manager is assigned to communicate with the student throughout, and to ensure that appropriate support is offered. A student support team is also arranged by the vice provost of students to help address the student's needs. Moreover, Professor Welsh stated during the presentation that the university helps students on leave sustain their academic progress, such as through tuition refunds, ongoing access to health and wellness services, and the continuation of student union health and dental benefits.
Regardless, since the policy's inception, members of the U of T community have expressed concerns over the policy's scope and application. As such, in 2021, U of T consulted student societies, staff, and faculty from all three campuses, as well as external bodies, reviewing the UMLAP. The recommendations made by the groups culminated in numerous proposed revisions of the policy.
Chief among these revisions is the renaming of the UMLAP—to the "Supportive Leaves Policy"—to reflect its compassionate intent. U of T will also be limiting mandated leaves only to students who are "posing a harm to others or actively interfering with the educational experience of fellow students," and when all other options are inappropriate or have failed.
"We are hopeful that this change to the policy language will address any outstanding concerns by students that they may be placed on a leave as a result of disclosing thoughts of suicide or self-harm or seeking mental health supports," stated Professor Welsh, who recognized that the policy has been misunderstood by many students.
As part of the proposed changes, the university is committed to improving student access to mental health and accessibility resources, and is exploring how cultural and familial support can be provided for students placed on mandatory leave. In addition to these changes, the revised policy outlines that unconditionally, the student's academic transcript will not disclose their leave.
"The overarching goal of these proposed changes is to reinforce the compassionate intent of this policy and reduce or eliminate any outstanding concerns—that [the UMLAP] may inadvertently pose a barrier to any student accessing mental health services when needed," stated Professor Welsh. The amended policy allows students to take time off their studies without academic or financial penalties, and "to receive most intensive level of support the university can offer, despite not being registered as a student during their time on leave."
The university intends to produce a companion guide to this policy, which will be available to students in advance of the Fall 2023 term. Additionally, the proposed changes to the policy will be presented to the U of T Governing Council on February 15, 2023, for final approval.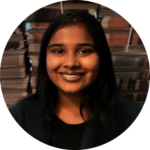 Staff Writer (Volume 49) — Angelina Jaya Siew is currently in her first year at UTM, seeking to specialize in Criminology, Law and Society and minor in French. After completing her secondary education in Trinidad and recently moving to Canada, she started writing for The Medium as a way to to highlight important global issues and encourage debate on controversial topics. When Angelina is not writing or studying, she is reading the latest mystery novel, travelling to different countries, or getting her almond milk vanilla latte at Starbucks.