Queer communities speak out against police chief-elect's record of violence

Future Toronto Chief of Police's record of violating queer women and gender-non-conforming individuals rights breaches the 2SLGBTQI+ community's trust.
On December 19, 2022, Myron Demkiw will be taking over the Chief of Police position at Toronto Police Services (TPS). Once appointed, he is anticipated to hold a press conference discussing his outlook for the next three years. Current Chief James Ramer commends this choice, tweeting his certainty that Demkiw "will serve our city with integrity and professionalism." The TPS Board has Ramers' standards in mind, in a tweet, a TPS chair cites Demkiw's capability to support a "progressive and community-centered" Toronto.
Despite this impressive resumé, Toronto's 2SLGBTQI+ community has less gracious memories of Demkiw. Activists have voiced serious concerns over Demkiw's record of violating queer spaces. On September 14, 2000, Demkiw and six other officers forcefully entered a bathhouse party, humorously dubbed the "Pussy Palace." the bathhouse was intended to be a safe space for queer individuals. The officers would later justify the raid under the pretense of searching for evidence of illegal sex work, despite failing to find any.
The focus on sexual pleasure of queer women and trans people made the "Pussy Palace" unique. The party was hosted by the Toronto Women's Bathhouse Committee (WBC)—a small group of "sex-positive feminists" intent on recreating "an experience akin to men's bathhouses or cruising spots." The queer women and trans folk decided to celebrate the first fall of the new millennium with a night of "2,000 pussies."
However, dressed in plain-clothes, seven officers entered a bathhouse filled with naked women and trans individuals—none of whom consented to the officers' presence. Amidst the mass of horrified people, WBC member Chanelle Gallant recalls Demkiw joking that he represented "the morality squad."
All charges against organizers JP Hornick and Rachel Aitcheson were dropped by Ontario Justice Peter Hryn in 2002, deciding that the police were in breach of the patrons' charter rights. After the WBC filed a class-action lawsuit against the police and won, the Toronto Police—including Demkiw—were sentenced to sensitivity training.
Following the legal successes of the committee, the WBC became an activist organization advocating for 2SLGBTQI+ rights. On October 11, 2022, Gallant and Hornick sent an open letter to Mayor Tory, as well as the TPS Board Chair Jim Hart. In the letter, WBC members detailed their personal experiences with Demkiw and called for a public meeting with Mayor Tory. The WBC later rejected an invitation to a private meeting with Mayor Tory, Hart, and Demkiw, stating that Demkiw's presence would be inappropriate, as the discussions would be about his appointment as Chief of Police. Additionally, the WBC believed that the meeting needed to be publicly held as the appointment was a "community issue, requiring a community response."
While his position in the "Pussy Palace" raid is the most glaring issue, Gallant and Hornick point out that "this was not an isolated incident." The "Pussy Palace" raid may have obtained historical infamy, but it was just one in a series of raids on 2SLGBTQI+ spaces that Demkiw took part in.
Mayor Tory himself has also faced scrutiny in regards to his dealings with the 2SLGBTQI+ community. In October 2022, Mayor Tory held a campaign event at Woody's—a popular bar on Church & Wellesley, in downtown Toronto's Gay Village. At the event, Maya Fleischmann—a queer woman and activist—sought out the mayor to address her concerns over Demkiw's appointment. Finding herself unable to squeeze through his barricade of staff, she uploaded an Instagram reel stating that Tory's refusal to hold a public forum while "co-opt[ing] a queer space for his benefit" was "brutally hypocritical."

In a letter addressed to the WBC, Tory's campaign manager, Patrick Harris, asked that statements regarding Tory's lack of public accessibility at Woody's bar be retracted. On behalf of the John Tory Campaign, he claimed Tory conversed with "any Torontonian that wanted his time" during his visit to the Village. Since the initial invitation to a private meeting, neither the Tory Campaign nor the TPS Board have made any attempts to publicly address Hornick and Gallant's concerns regarding chief designate Myron Demkiw.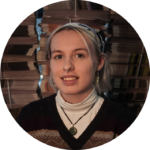 Associate News Editor (Volume 49) — Emily is a third-year at UTM, studying Environmental Science and Political Science. Her academic career is best illustrated by terminal indecisiveness between the humanities and sciences. As a passionate writer, she looks forward to igniting her own creativity for The Medium and hopes to learn from others and grow in her work. Aside from speed typing thousands words worth of analyses, essays, and articles, Emily enjoys spending her spare time running miles through the woods, assembling the perfect outfits, reading on public transit, and drinking copious amounts of coffee. She can be found on Instagram and LinkedIn.