Party leaders and party promises

Federal election candidates rush campaigning for the upcoming snap election.
Amidst the fourth wave of the Covid-19 pandemic that's devastated our world, Prime Minister of Canada Justin Trudeau calls for a snap election two years ahead of its intended date—an act considered selfish and foolish by many.
What's his reason for doing so? Trudeau currently runs a minority government, and minority governments are known to only last two years on average. This means that he, and his Liberal party, are unable to comfortably promote their policies as they please in the House of Commons. They face constant challenges and pressures from other parties who occupy a large portion of the seats, in particular, the Conservatives and the New Democratic Party.
In hopes of securing their party's place at the top of the polls, candidates responded with immediate campaigning, door-to-door canvassing, and sharing narratives that attack other parties.
Party leaders need to focus on a variety of hot topics during this upcoming election, including climate change, access to post-secondary education, the housing market, the crisis in Afghanistan, refugees, economic recession and recovery, vaccine roll-out, and Indigenous reconciliation.
Some parties are far better prepared in addressing and capitalizing on individual issues than others. Erin O'Toole, leader of the Conservative party, has included little about anglophone student rights within his party's extensive campaign platform. Much of what he intends to do for students targets francophone speakers and the public-school system. O'Toole is at a bit of a disadvantage in comparison to the other candidates, since he was only elected in 2020 and hasn't been able to campaign during the pandemic until now.
Other candidates have shared their agendas regarding universities as well. Green Party leader Annamie Paul and NDP leader Jagmeet Singh pledge to strive for free education in the long-term, while the Liberal Party promises to eliminate all interest on student loans.
While all parties have expressed the urgency to help evacuate and welcome Afghan refugees as soon as possible, there is no doubt that this unexpected election has slowed down efforts and diverted the spotlight from the crisis overseas. Although Trudeau's opponents support the Liberal Party's plan to bring 20,000 refugees to Canada, there is still no definite clarity about who constitutes as a refugee—those who are currently fleeing, or those who have already fled Afghanistan. There is also no clear understanding whether these refugees will be sponsored by private entities, or by the government.
Jagmeet Singh promises to make Afghanistan and its people a priority if elected and has encouraged parliament to expedite the process of bringing refugees into Canada. His attempt to illuminate and broadcast the importance of Afghan lives is a refreshing take on humanitarianism—something that can't be said for many candidates.
Regarding reconciliation, each party highlights their plan to support Indigenous communities across Canada; each plan is filled with empty promises comprised of empty words followed by empty actions. The Liberal, Conservative, NDP, and Green parties have all consistently declared their desire to provide First Nations with proper funding, housing and schooling—a dream that's not been realised in the past. We've seen parties claim to help Indigenous communities many times, but the majority of them continue to have poor living conditions and little to no access to clean water. Mental health systems in First Nation communities are underfunded, resulting in consistently high suicide rates. Support and protection services for women are scarce and ineffective.
A responsible and successful leader is an individual who ensures they can meaningfully tackle the issues that matter the most to Canadian citizens. They should be aware of global issues and be prepared to help innocent people around the world who need the support of a superpower like Canada. There is no loophole within the Canadian governing system where a Prime Minister is exempted from fulfilling such duties. If there was, then no person should be granted the title at all since no one would deserve it.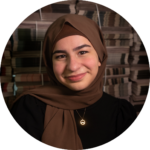 Changing Leaves Columnist (Volume 49); Managing Editor (May–November, Volume 49) — Aia is a fourth-year student studying Psychology and completing a double minor in French and Philosophy. She became a Staff Writer for The Medium in the 2021-2022 publishing year and was determined the team couldn't get rid of her so soon. In her spare time, she can be found café hopping in the hopes to find the best iced chai in the GTA, writing her weirdly complex thoughts down in her notes app, or taking a million pictures a day of her friends. Aia hopes that students find The Medium and feel the sense of belonging she has felt. You can connect with Aia on Linkedin.