Ontario education workers are asking: pay raise or strike?

Increasing tension between the provincial government and education workers over low wages on the brink of escalation.
In a statement released on October 3, 2022, President of the Canadian Union of Public Employees (CUPE) Mark Hancock, and National Secretary-Treasurer Candace Rennick, reported that education workers in Ontario have sent a "powerful message" to the Ford administration regarding the value of public education and its employees.
In a vote organized by Ontario School Boards Council of Unions (OSBCU), 96.5 per cent of 45,433 education workers voted in favour of taking action against the Ontario government for undervaluing public education.
Ongoing friction between the provincial government and education workers over a lack of funding and adequate pay, has sparked several strikes in the last few years. Issues brought along by the Covid-19 pandemic and the resulting inflation have made pay for front-line education workers, especially pertinent.
In August, the provincial government made a proposal to increase the salaries of education workers by 1.5 per cent, and by two per cent for those with salaries less than $40,000. However, the initiative was poorly received as CUPE reports that wages in the education sector have fallen by over 11 per cent in the past decade, considering inflation.
"Today, students have no service guarantees," said Laura Walton, president of OSBCU, in a statement released by CUPE in late August. "Tomorrow, education workers will have nothing to prevent their wages from being devalued again and school boards will still have problems keeping and finding employees due to low pay."
As a result, the CUPE has expressed verbal support for the education workers, stating that their 700,000 members nationwide will stand in support of the OSBCU until a fair deal for both workers and students is reached.
Kristine Hamilton, an educational assistant and OSBCU member says there are "not enough people to go around," and employees are "exhausted." Although many education workers want action, there is no guarantee a strike will happen.
Regardless, the continuing tension between the OSBCU and the provincial government will have multiple implications across the education sector. As the two parties seek to reach an agreement, parents, students, and teachers are waiting to see if there will be a pay raise or a strike.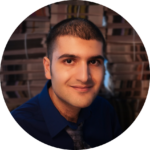 Staff Writer (Volume 49) — Yusuf is in his third-year completing a major in English and double minor in Cinema Studies and History Of Religions. Following an anticipated return to campus he sought to get involved and his ambition led him to join The Medium. In addition to developing his writing skills further he has found his experience contributing insightful as he's learned about other fields on campus he wouldn't know about otherwise. When he's not studying or writing he enjoys listening to music and browsing the internet. You can connect with Yusuf on LinkedIn.