Dr. Barbara Murck—UTM professor passes away at 67

Students, faculty, and staff mourn the loss of an inspiring academic and an impactful member of the community.
On October 15, 2022, the University of Toronto Mississauga (UTM) lost an exceptional environmental scientist and educator. Dr. Barbara Murck, a professor in the Department of Geography, Geomatics and Environment passed away peacefully in her sleep after a brief battle with pancreatic cancer.
Born on November 6, 1954, Dr. Murck graduated from Princeton University magna cum laude in 1976. After completing her degree in Geological and Geophysical Sciences, she then completed her PhD at the University of Toronto in 1986, and subsequently joined the Department of Geology and Programs in Environment in 1995. Dr. Murck then became an essential educator for the Master of Science in Sustainability Management program at the Institute for Management & Innovations.
Over the last two years, Dr. Murck taught almost 25 per cent of UTM's students. Through her full-year course, ENV100: The Environment, a classroom of almost 1,200 students had the opportunity to observe Dr. Murck's selflessness, her supportive and loving attitude, and her passion for social justice, sustainability, and the environment. She fostered those same qualities within her students, mentoring many throughout her time at UTM. Her colleagues remember her endless reservoir of time and devotion towards others.
Evident in her equitable curriculum and field course to Ecuador, in her authorship of more than 20 books and publications, and in her personal hobbies, Dr. Murck loved the natural world. She was heavily involved in community service, volunteering often while also dedicating her time to exploring, and conserving the Bruce Trail corridor—hiking the 900-kilometre trail end-to-end just short of two times before her passing.
A testament to her work ethic and diligence, Dr. Murck received U of T's President's Teaching Award in 2010 for her accomplishments inside and outside the classroom—the highest award a U of T educator can achieve.
After 27 years at UTM, Dr. Murck is remembered as a passionate, kind, and enthusiastic instructor, who left a lasting impact on her students, her colleagues, and her field. She worked at UTM for just under 30 years and her expertise leaves the impression of a lifetime.
The Medium's Editorial Board sends our deepest condolences to Dr. Murck's family and friends. We will honour and hold constant her impact as long as we stand as a publication. She is a testament to the power of kindness and hard work, and we will live in her excellence every day.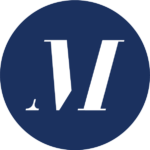 Editor-in-Chief (Volume 48 & 49) | editor@themedium.ca — Liz is completing a double major in Chemistry and Art History. She previously served as Features Editor for Volume 47, and Editor-in-Chief for Volume 48. Liz is extremely excited to have spent her time as an undergrad at The Medium, and can't wait to inspire others and be inspired in her final year at UTM. When she's not studying, working, writing, or editing countless articles, you can find her singing Motown hits at her piano, going on long walks by the lake, or listening to music. You can connect with Liz on her website, Instagram, or LinkedIn.