Love is in the 'gram

An exploration into how we display affection on social media.
Come every February, stores start selling Valentine's Day themed candies, stuffed bears, and chocolates. With all the "I love you," "Babe," and "Lover" merchandise out there, it's hard to escape the love-centric month. You've probably seen posts of the elaborate chocolate-covered strawberry bouquets from celebrities, or the classic balloon arches with rose petals scattered around the floor for a romantic Valentine's Day setting. When your partner does something nice for you, it's natural to want to share those gestures online. But have we gone too far with sharing public displays of affection (PDA) on social media?
Love should be shared. And believe me, it is shared all right. Just scroll through your social media feeds and you'll see numerous posts of sweethearts posting about their "soulmate" and all that. There is absolutely nothing wrong with sharing an appreciation post for your partner. However, when we feel entitled to share our partners online whenever we wish, we should ask ourselves: are we still respecting their boundaries? It's one thing to tag your partner in a post and declare your love for them. It's another to shove it in people's faces.
Social media has shown us what an "ideal" relationship looks like. And in our consumerist society, that can look like expensive dinners, promise rings, huge flower bouquets, and fancy outings. When we see influencers and celebrities post about their love life on Instagram, it's natural to feel like you (or your partner) aren't doing enough. It can be hard to feel content with a box of chocolates and a handwritten card when other people are going on elaborate dinners in a limousine. Perhaps we've come to expect too much out of relationships, but don't forget that social media is only a reflection of what people choose to show off.
Only seeing the highlights of someone's relationship can actually be harmful to your mental health, and push you to start comparing your relationships to those online, since seeing these posts can contribute to unrealistic expectations in your own relationship. And that can lead to feelings of disappointment, and even resentment. Big gestures and dates are nice, but so are the little things: stroking their hair, watching a movie cuddled up together, going on a walk, and "Good morning" texts are equally important in a relationship.
But the truth is, these little everyday moments you share with your partner can get lost amid the endless social media posts. Social media has definitely changed our expectations of what a relationship should look like, but these new expectations aren't all bad either. When we know how we want to be treated, we can leave relationships that don't make us happy.
If you and your partner want to share a Valentine's Day appreciation post, then by all means, go for it. There is nothing wrong with some PDA on social media—as long as you don't overdo it. Whether you decide to share your love life on social media or not, that's totally up to you. But remember, it's not helpful to fall into the trap of comparison. At the end of the day, only you know how genuine your relationship is.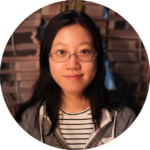 Staff Writer (Volume 49) — Hannah is a third-year student double majoring in Communications, Culture, Information and Technology and Professional Writing and Communications. In her spare time, Hannah can be found running her sticker shop The Aesthetics Studio and listening to true crime podcasts while drawing. Hannah's previous publications include UTM's Professional Writing and Communication official journal of creative non-fiction Mindwaves Vol. 15 and research in Compass Vol. 9. Hannah was also an associate editor for Compass Vol. 9. Find Hannah on Instagram and LinkedIn.