Late Professor Lee Ann Fujii's book Show Time depicts uncomfortable truths about violence

Professor Fujii's bravery and passion for her research continues to inspire the scholarly community.
We all have a particular professor whose class we look forward to because of their incredibly engaging lectures. Professor Lee Ann Fujii was a talented and beloved faculty member who fulfilled that role for many of her students and colleagues. When she passed away on March 2, 2018, faculty members and students across the University of Toronto Mississauga (UTM) campus were left deeply saddened.
Prior to her successful academic career, Professor Fujii was an actress. Her passion for theatre, as well as her charismatic energy, shone through her teaching and resulted in engaging, performance-like lectures. "She held herself with such poise," says Professor Edward Schatz from UTM's Department of Political Science who worked alongside Professor Fujii. "She never failed to entertain."
Professor Fujii was highly conscious of and intrigued by political violence. In September 2021, her book titled Show Time: The Logic and Power of Violent Display was posthumously published. Show Time investigates the reasons behind the uncanny public nature of violence and asks why "perpetrators of political violence, from lynch mobs to genocidal killers, display their acts of violence so publicly and extravagantly."
According to Professor Schatz, Show Time explores hard truths that might be difficult to confront. It examines three instances of extreme, public violence: the murder of a Tutsi family amidst the 1994 genocide in Rwanda that killed one million Tutsi, the killing of Muslim men in Bosnia during the Balkan Wars, and the lynching of George Armwood in 1933.
"I myself [struggled] with stomaching the uncomfortable truths that she depicts," explains Professor Schatz. The idea of uncovering troubling truths was not uncommon for Professor Fujii. "She wanted to make people uncomfortable, but in a productive way. It's almost like she thought that telling the truth as she saw it was her [duty]."
To him, it seemed like Professor Fujii was never entirely comfortable in Canada. Many assume that Canada, in comparison to the United States, is the more "polite" country where racism is not as severe. But Professor Fujii disagreed with that assumption. After all, systemic racism is present in Canada. Professor Schatz notes that it's almost like she felt that these forms of oppression weren't silent, but merely quieter. "She preferred a state where people spoke their minds a little bit more directly [rather than pretended out of politeness]," he explains.
For Professor Schatz and many others, Professor Fujii's ability to voice her opinion, no matter how uncomfortable, inspired them. He recalls previous departmental meetings where she "called things as she saw it," he states. "She would question policies and procedures whenever there was a more efficient way of doing things. It made us a lot more productive." As a result, departmental meetings with Professor Fujii were never dull.
Her inquisitive attitude was also mirrored in research projects. For instance, where most of us would be satisfied understanding the aims behind violent criminal actions, Show Time asks why these perpetrators chose the less efficient but hugely public way of reaching their goals. In her first book published in 2009 titled Killing Neighbors: Webs of Violence in Rwanda, Professor Fujii focused on the history and causes of the Rwanda Genocide. In fact, Professor Schatz notes that from the headstart, "unlike most Ph.D. students, Professor Fujii knew exactly what she wanted to write about: the Rwanda Genocide."
Among Professor Fujii's publications, her articles on research methods deeply resonated with Professor Schatz. Professor Fujii emphasized that research needs to be accessible. She remarked that, although the most sophisticated statistical methods might be useful, they should not be the main derivative focus of research. Instead, she encouraged an immersive field world approach to research: "Political scientists should be talking [and engaging] with the people that they are studying," explains Professor Schatz in reference to Professor Fujii's field research that spoke to those involved in the Rwandan genocide.
Drawing on making research accessible, Professor Fujii had a unique writing style. "Her research publications are written in [simplistic] language with refreshingly short sentences," continues Professor Schatz. "She was uninterested in scholarly jargon [and] focused simply on communicating."
According to him, many of her scholarly publications are accessible to readers with a genuine interest in the matter. Show Time is slightly more complex, but still caters to an undergraduate audience. Reviewers of the book have praised Professor Fujii's originality and research. Professor Scott Straus from the University of Wisconsin-Madison praises Show Time in an online review saying that it is "a strikingly original and courageous intervention in the literature on political violence. Despite looking at violence in extraordinary detail, it is also deeply humanistic in the best sense of the word."
Professor Schatz adds that Professor Lee Ann Fujii was a "deeply atypical political scientist," which coming from him, is a huge compliment. Always challenging redundant norms, calling out issues as she saw them, and voicing her opinion when she thought something was wrong, Professor Fujii was and remains a blessing and an inspiration to the scholarly community.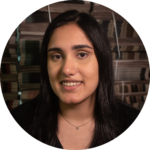 Features Editor (Volume 49) | features@themedium.ca —Maneka is a third year student completing a specialization in Philosophy with a minor in political science. Previously, she served as one of The Medium's Staff Writer and Associate Features Editor. As this year's Features Editor, Maneka hopes to raise awareness, shed light over current issues, and highlight student voices and organizations. When Maneka is not studying, writing, or working, you'll probably find her binging on, or rather re-watching her favorite shows, listening to music, thinking about her dog, or likely taking a nap.