Kicking off the school year together with Orientation Week

Many events are slated to take place during Orientation Week, with one of this year's focuses being an increase in the amount of time students spend interacting with each other.
The University of Toronto Mississauga Students' Union (UTMSU) will be hosting its annual Orientation Week once again, with events running all throughout the week of September 3 to 7, 2023.
According to UTMSU Vice President Campus Life Jasnoor Sandhu, who spoke to The Medium in an interview, incoming first-year students can look forward to many events before the academic year kicks off. Some highlights include the "legendary scavenger hunt," which is meant to help first-year students become acquainted with the layout of the University of Toronto Mississauga (UTM) campus, and the House Cup, where students will compete in a "cheer off" against one another to see which team is "victorious at the end."
Returning this year will be Pub Night, which will have a Twilight theme, and the "classic paint and foam party." "That's going to have an additional twist this year," says Sandhu, who explains that the event will be a "glow and foam party, just because all the Froshies will be wearing white shirts."
As well, part of Orientation Week will be the Sunset Fest, where "we're gonna be having some amazing live performances, inflatables, and like our lovely campus groups are gonna be tabling," Sandhu notes. "It's a great way for […] students to get resources, but also get super excited and […]be able to meet new friends."
In response to feedback from previous Frosh attendees, there will be an increased amount of group time during this year's Orientation Week, with students set to spend more than five hours with their groups. "We also have trained our orientation committee and staff on […] preventing and responding to sexual violence […] so that we can ensure that students are […] safer than they ever were before," says Sandhu.
According to Sandhu, Orientation Week is "a great way for [first-year students] to familiarize themselves with the campus, be able to make new friends, […] familiarize themselves with faces on campus, […] as well as be able to meet like upper year students that can give them really valuable advice for the entire school year."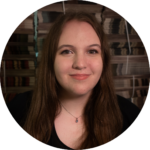 Managing Editor (Volume 49); Senior Copy Editor (July–November, Volume 49); Copy Editor (Volume 48) — Juliana is a fourth-year student completing a double major in English and Professional Writing and Communication. She previously worked as a Copy Editor for Volume 48 and briefly as Senior Copy Editor for Volume 49. When she isn't adding commas or splitting up run-on sentences, Juliana loves to read, play violin, sing, fangirl over multiple TV shows, and completely spoil her two dogs.