Celebrating Indigenous athletes and their accomplishments

Join The Medium in recognizing and celebrating the achievements of Indigenous athletes who have made large, lasting impacts on the Canadian athletic landscape.
During a week dedicated to celebrating Indigenous voices, it is vital to understand the long and rich sporting history of Indigenous peoples, amplify their voices and impacts within their respective games, highlight their achievements, and foster a deeper understanding of diversity in sports.
Tom Longboat
Regarded as "one of the first celebrity athletes in Canada, with his athletic successes known across North America and overseas," Tom Longboat was a long-distance runner whose training regiments made a lasting impact on his sport.
In 1887, Longboat was born "on the Six Nations Reserve," close to Brantford, Ontario. "While still a young teenager, he ran away from the Mohawk Institute Residential School (twice)." He began his running career by "training at Toronto's West End YMCA (still there today)." By 1907, only "two years after he started running competitively," Longboat won the Boston Marathon, making him "the first member of a First Nations community to win" the race; he also completed the race five minutes faster than the existing record. Longboat would go on to be one of the representatives for Canada in the 1908 Olympics.
Longboat is widely known throughout Canada as the country's "greatest long-distance runner," and has been commemorated in many ways. He is now part of Canada's Sports Hall of Fame, and the province of Ontario has even allocated June 4 as "Tom Longboat Day." His legacy has also made a lasting impact on the sport of long-distance running. According to a feature article about Longboat in TIME Magazine, "Longboat pioneered a training technique that alternates days of intense workouts with days of lower-stress exercise and rest." To this day, athletes follow Longboat's methods, and he is remembered as someone who "helped establish marathon running as an international sport."
Shirley and Sharon Firth
Fixtures of the Canadian national cross-country skiing team "for an unprecedented 17 consecutive years," Shirley and Sharon Firth were "among Canada's first Indigenous athletes" to participate in the Olympic games.
The twins—born in 1953 in Aklavik, Northwest Territories—were high-ranking skiers from the beginning of their careers; Shirley and Sharon placed second and third, respectively in their "national debut at the Canadian Junior Cross-Country Championships in 1968" when they were just 15 years old. Throughout their careers, Shirley and Sharon went on to win almost 50 Canadian championships and were awarded 79 national medals in total. The twins hold the title of being "the only female Canadian skiers to have competed in four consecutive Winter Olympic Games."
The twins' athletic accomplishments and their impact on the Canadian sports world, have been widely recognized, with Shirley and Sharon becoming the "first Indigenous women inducted into Canada's Sports Hall of Fame." The twins also gained the prestigious distinction of being Members of the Order of Canada, "inducted into the Canadian Ski Hall of Fame," and were awarded the Diamond Jubilee Medal in 2012.
Mary Spencer
Born on December 12th, 1984, boxer Mary Spencer, "an Ojibwe from the Chippewas of Nawash Unceded First Nation near Owen Sound," Ontario, "is one of Canada's premier boxing champions, holding eight national titles, five Pan-American titles, and three world titles." However, Spencer's athletic career did not just start with boxing.
Spencer participated in many sports during her time in school, including "basketball, volleyball, soccer, track and field, and cross country." She started boxing when she was 17, joining the Windsor Amateur Boxing Club. After just a few months, Spencer trained under Charlie Stewart, a "three-time Olympic coach." Spencer won her first Canadian championship less than two years after she began boxing, winning in the 66kg category in 2004. She was part of the Olympic Canadian Women's boxing team when the sport premiered for the first time at the 2012 London Olympic Games, where she placed fifth overall.
Spencer has continued to be an inspiration to young Indigenous and female athletes, both inside and outside of the boxing ring. Spencer was placed on the Canadian Association for the Advancement of Women and Sport and Physical Activity's "Most Influential Women" list in 2011. "In 2013 she became one of six elite athlete mentors with the CIBC Team Next program, which provides funding and mentorship to young athletes who hope to represent Canada on the world stage." Additionally, Spencer was the recipient of a 2014 Indspire award, given to her for her accomplishments both within the sport and her community. Also included among her accolades are a 2017 "meritorious service decoration from the Governor General" and the Randy Starkman Award from the Canadian Olympic Committee—an award given to an athlete who demonstrates an interest in using their athletic talents for the benefit of the communities around them.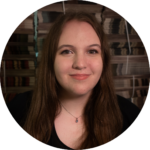 Managing Editor (Volume 49); Senior Copy Editor (July–November, Volume 49); Copy Editor (Volume 48) — Juliana is a fourth-year student completing a double major in English and Professional Writing and Communication. She previously worked as a Copy Editor for Volume 48 and briefly as Senior Copy Editor for Volume 49. When she isn't adding commas or splitting up run-on sentences, Juliana loves to read, play violin, sing, fangirl over multiple TV shows, and completely spoil her two dogs.