U of T doctor responds to a medical emergency on a Qatar Airways flight
Last month, Dr. Aisha Khatib, an assistant professor in the Department of Family and Community Medicine of U of T, helped deliver a baby over international waters. On her overnight flight from Doha to Uganda, the flight crew was urgently seeking any doctors amongst the passengers on board to help the mother in labour. Khatib, a physician at St. Michael's Hospital who specializes in travel medicine, responded swiftly to the medical emergency and helped slow down the labour, making for a healthy and safe delivery once landed.
PHF's Toronto Six Saroya Tinker mentors Black female hockey players
On January 25, TSN Hockey tweeted on their page, @TSNHockey, that defence player Saroya Tinker for the Toronto Six of the Premiere Hockey Federation would be featured on a TSN original segment called "NAKED." The special aired on Bell Let's Talk Day. Tinker, a 23-year-old young adult who graduated from Yale University, is an artist who actively paints as a form of expression. She is a role model to many Black female hockey players who struggle with body confidence due to stereotypes surrounding Black athleticism. She aims to inspire other Black female athletes on how painting and evoking emotion through artwork has helped her overcome racialized stereotypes while being an athlete. She shares her story on how painting has helped her conquer depression coupled with an eating disorder.
University of Saskatchewan hosts conference to connect Black Canadian scientists
The Canadian Black Scientists Network is hosting a Black Excellence in Science, Technology, Engineering, Mathematics, Medicine, and Health (BE-STEMM) virtual conference. This conference is set to take place from January 30 to February 2 and will give Black scientists the opportunity to network and hear about current innovative projects amongst Black Canadian research hubs and communities. Dr. Erick McNair at the University of Saskatoon will be leading the panel discussions dealing with healthcare practices. Discussions will involve speakers with experience in matriculation from undergraduate, medical school, and graduate school, residency, fellowships, and professional practice in administrative medicine. Panel discussions will address ways to overcome barriers to succeed within the healthcare workplace and pursue their studies within the field.
CBC releases Black on the Prairies Teacher's guide
CBC News is offering a free trial available in the month of February to access Black on the Prairies Teacher's guide for teachers to implement in class. The guide was crafted by senior reporter Omayra Issa and CBC radio host Ify Chiwetelu and showcases the history of Black people and their time on the Prairies. The guide will specifically enumerate these struggles based on the Black people in Alberta, Saskatchewan, and Manitoba. Students will be able to access an array of projects, articles, personal essays, and pictures that fully convey the racism and different hardships faced by Black individuals in history.
U of T Margaret Ikape discusses her passion for science and research
On February 7, there will be a Black Excellence in STEM Careers and Research session via Zoom offered by Margaret Ikape, a PhD candidate from U of T. During the meeting, Ikape will be discussing her experience with scientific research and her experience in her field. Topics will include her journey with disciplines involving Astrophysics and Astronomy.
TTC Riders sprayed with an unknown substance by a dangerous suspect
Earlier this month, the Toronto Police announced that an unidentified suspect has been spraying TTC riders with an unknown substance. On January 4, an assault took place at the Greenwood TTC Subway Station. The male suspect also sprayed another passenger at Finch Station. His motive for spraying passengers is unknown, as he assaulted different passengers with no affiliation to him. As the suspect remains unidentified, the Toronto community is advised to contact authorities if any similar occurrences take place again.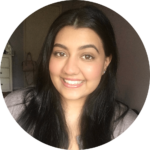 Staff Writer (Volume 48) — Anjalli graduated with a Specialization in Political Science and a minor in English. Through her contributions at The Medium, she aims to educate readers on the unique complexities of life and how we strive to overcome challenges collectively through policies and voice. In her free time she enjoys reading the latest news, meditating by her Saje diffuser, or looking at Pinterest for fashion inspiration. If you ask Anjalli what her favourite food is, she'd reply "a green dragon sushi roll!"