Hunting to be legalized in UTM's community forest

A petition to legalize the hunting of UTM's deer population has now collected over 22,000 signatures.
A petition organized by the Recreational Hunters of the Peel Region (RHPR) calls for Doug Ford and the provincial government to rezone the University of Toronto Mississauga's (UTM) community forest to facilitate hunting. U of T President Meric Gertler's signature was listed on the petition. While his office claimed he was unavailable for comment, The Medium staff found him at his hunting lodge in Caledon, Ontario.
"Frankly, the deer populations on campus are overwhelming," stated Gertler. "There have been a number of students who have contracted ticks from the deer and if we could monetize their eradication, it could be incredibly lucrative." Gertler declined to answer how it could turn a profit, but The Medium did notice a document on his desk titled "Cutting Costs at Coleman Commons."
Gertler, who has spoken on numerous occasions about the health benefits of carnivore diets and steroid injections, was eating an unsalted, well-done, wagyu steak while watching TikToks of the Liver King when The Medium contacted him.
"Do you know the health benefits of eating liver?" Gertler asked, with a particular intensity. "It revitalizes your primal instincts—makes you hungry for the hunt." Gertler growled in response to the rest of The Medium's questions.
The petition, which began collecting signatures this fall, suggests students return to virtual lectures during hunting season to avoid potential "accidents."
In recent weeks, the growing UTM deer population called for proper representation in institutional decisions and warned of their willingness to unionize. A Twitter user suggested that this concern might be the reason for the petition, tweeting "Here comes another 'genocide' to silence to political opposition. #DareToDeer."
While the outcomes of the RHPR petition have yet to be determined, campus safety advised students to wear orange apparel until the end of the hunting season. Constable John Marcelious shared that "this will help to reduce the risk of any premature hunters' mis-identifying you."
Constable Marcelious additionally warned that hunting on campus is still currently illegal, and any students found stalking, snaring, or shooting deer will be arrested and appropriately prosecuted.
In a public statement, UTM deer spokesman John Deere, called for the Ford administration to carefully consider their decision. "An attack against any wildlife will be treated as a threat to our security, and our response will carry appropriate severity."
If you see Meric Gertler acting suspiciously towards the UTM deer, please contact campus police immediately link.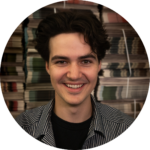 Copy Editor (Volume 49) | aidan@themedium.ca —Aidan is completing a major in Professional Writing and Communications at the University of Toronto Mississauga. He previously worked as the Associate Editor for the Arts and Entertainment section of The Medium, and currently works as the Copy Editor for The Medium. When he's not catching up on course work or thumbing through style guides, Aidan spends his free time exercising (begrudgingly), singing (unmelodically), and trying (helplessly) to read David Foster Wallace's Infinite Jest. The latter of which has taken 3 years to reach the 16th page. You can connect with Aidan at aidan@themedium.ca.