Disney's unique position in the streaming wars

How Disney+ uses its catalogue of nostalgic shows and familiar films to maintain subscriptions and attract new viewers.
From its release on November 12, 2019, Disney+ has been a streaming service that uses nostalgia to attract viewers. Whether it's their Star Wars films, their animated features, or their adored Family Channel shows—Disney's intent as a streaming platform is closely modeled after their theme parks: they aim to create a place where you can always connect with a part of your childhood.
Looking through Disney's catalogue, they don't prioritize dark, depressing true crime documentaries like Netflix—nor do they chase gritty, character-driven dramas like HBO. Instead, they feed into the familiar and fun. Their brand brings colour, magic, excitement, and wonder, and while that may not appeal to everyone, it does to their 221 million subscribers.
As I began to work on writing this article, my instinct was to write a quietly cynical, statistically driven piece about viewer preferences and corporate reactions. I was going to include numbers and quotations, and it was going to be complicated and beautiful—but then I stopped. I realized there was something more optimistic that could be said about the financially inspired effort Disney has gone through to capitalize on nostalgia.
It should come as no surprise to say that the world of streaming is crowded. Netflix, Amazon, Disney, and HBO are all shouldering for our attention, and each is trying to individualize itself to attract (or imprison) audiences. Netflix is continuously releasing undesired "originals," crossing their fingers that one of their 600 true crime documentaries will be as good as Making a Murderer (2015-2018).
Amazon is getting by on the fact that Jeff Bezos' credit card is, for all intents and purposes, unlimited. They continue to make money on the millions of people who don't even realize they have a subscription because they only subscribed to Prime so that their Christmas presents would arrive before January 16.
HBO is doing what HBO does best, releasing some of the past decade's most critically adored television shows with Succession (since 2018), Euphoria (since 2019), and most recently House of the Dragon (since 2022). They're prioritizing quality over quantity, but they're still the quiet kid who gets tossed around by their obnoxious peers.
Disney+, in contrast, continues to commodify nostalgia. The platform exploits the lucrative universe of Star Wars spin-offs and mines the millions out of Marvel's next multiverse marathon. They've brought back shows from every generation's childhood, created an online catalogue of some of the most adored animated films, and they continue to reinvent familiar classics by preserving and creating nostalgia.
I know I said this article was going to be fun and not nauseatingly analytical, but I can't help it. It appears that Disney+, unlike any other streaming platform, relies just as heavily on their previously released content as much as they rely on their newly released content. Most other platforms, like Netflix, rely primarily on their new releases.
In their attempt to preserve nostalgia, Disney+ brought back shows like That's So Raven (2003-2007), Wizards of Waverly Place (2007-2012), and Phinneas and Ferb (2007-2015). They've collected every Disney movie—from Cars (2006) to Toy Story (1995), to The Incredibles (2004). Even somewhat obscure, but fondly remembered movies like The Mighty Ducks (1992), or Honey, I Shrunk the Kids (1989) have found their way onto the platform.
In their attempt to "create" nostalgia, Disney+ has extended these familiar narrative universes, most notably through their new Star Wars shows like The Mandalorian (since 2019), Obi-Wan Kenobi (since 2022), and most recently Andor (since 2022). In a galaxy not so far away, Disney+ has created spin-offs of High School Musical, with their oh-so-meta-titled-series High School Musical: The Musical: The Series. They also created a new Mighty Ducks series, a new National Treasure series, and a new The Santa Clauses series, with Tim Allan reprising his beloved, but curiously cast, role as Santa.
Out of Disney+ original content released in the past few years, over 92 per cent of it is pre-branded content—meaning it's a continuation of a previous movie or series. They seem to have a firm understanding that today's audiences are looking for something familiar to watch. With the overwhelming amount of choice between streaming services and the content they provide, people just resort to watching something they're comfortable with. Disney+ knows this.
This past August, Disney+ hit 221 million subscribers, passing Netflix for the first time. In addition to now being the largest streaming service, 89 per cent of Disney+ content is exclusive, the highest out of any streaming service. The most shocking characteristic is that 65 per cent of its subscribers are households that don't have kids. So, to all those who look at Disney+ as just a streaming service for families and kids, don't forget the millions of middle-aged Star Wars stans and Marvel maniacs.
So, am I relieved to see one of the largest production companies churning out repetitive, uninspired content? No. Is it going to sell? Yes. Disney+ is uniquely positioned with a huge catalog of rewatchable, already adored films and television shows. With that, they're incredibly resilient as a streaming service. They can take their time in producing "new" content without worrying that audiences will get impatient and jump ship.
Disney+ is part of an immensely successful entertainment company—especially considering the turmoil Netflix is going through as they continue to lose subscribers. If I had to pick a favorite in the streaming wars, I'd put my money on Disney+.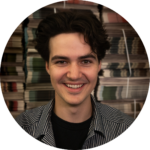 Copy Editor (Volume 49) | aidan@themedium.ca —Aidan is completing a major in Professional Writing and Communications at the University of Toronto Mississauga. He previously worked as the Associate Editor for the Arts and Entertainment section of The Medium, and currently works as the Copy Editor for The Medium. When he's not catching up on course work or thumbing through style guides, Aidan spends his free time exercising (begrudgingly), singing (unmelodically), and trying (helplessly) to read David Foster Wallace's Infinite Jest. The latter of which has taken 3 years to reach the 16th page. You can connect with Aidan at aidan@themedium.ca.