The M's Playlist: Sad Girl September with Liz
As I enter my final year of undergrad, September has marked the inauguration of "sad girl autumn." This new term hit me like a semi-truck and left me nauseous with senior-itis. With a million tasks on my to do list—from five courses to grad school applications to deciding what I want to be for Halloween—I lack the motivation to do anything and have already packed my bags for the next big thing. (Yes, I am aware that I need to get into grad school before I can actually go anywhere.)
"Sad girl autumn" has also materialized into a "sad girl Spotify playlist." Plagued with somber undertones and emotional instrumentals, songs about heartbreak, lost time, and finding yourself make up the playlist. Every time I hit shuffle, my "Liked Songs" are out to get me—it's like Spotify is trying to tell me "We've got a continuous soundtrack for your sad girl walk from P4 to Deerfield." No, I didn't ask for this, and no, it's not making me feel better.
I do like to indulge in the occasional "sad girl spiral" (okay, last time I write the word "sad," I promise). To achieve this state of mind, I put on a soft, mellow tune, with undertones of anguish and nostalgia, to serve as a reminder that I'm not alone. As I like to know that she has also survived loss and grief, Yebba is most often my headliner. So, grab a soft blanket and wrap it around your head so that your headphones sit so deep in your ear canal that it feels like Phoebe Bridgers is giving you a wet willy (sorry for the visual!). Next, stare at a blank wall, with used tissues in hand, and join me on this lyrical journey of finding strength and power through sadness (sike!). And when you're done track 14, leave all your worries with Adele and I, we got you.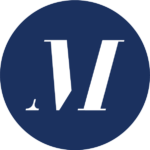 Editor-in-Chief (Volume 48 & 49) | editor@themedium.ca — Liz is completing a double major in Chemistry and Art History. She previously served as Features Editor for Volume 47, and Editor-in-Chief for Volume 48. Liz is extremely excited to have spent her time as an undergrad at The Medium, and can't wait to inspire others and be inspired in her final year at UTM. When she's not studying, working, writing, or editing countless articles, you can find her singing Motown hits at her piano, going on long walks by the lake, or listening to music. You can connect with Liz on her website, Instagram, or LinkedIn.