Discovery of 215 Indigenous children on the Kamloops residential school grounds urges U of T to address the TRC's Calls to Action

Recent news regarding Indigenous mass burials encourage U of T to take action and show their support.
Earlier this summer reports of mass burials of Indigenous children on residential school grounds surfaced grabbing the attention of Canadians nationwide. On May 27, 2021 the Tk'emlúps te Secwépemc First Nations announced that they discovered the remains of 215 children, with the youngest child being aged 3, on the grounds of the former Kamloops Residential School in British Columbia.
Upon hearing of the discovery of mass graves, all three U of T campuses lowered their flags at half-mast to mourn with Indigenous communities across Canada. Moments of silence were also observed at multiple university town hall meetings held at the university in memory of the lost children.
The residential school grounds were searched with ground-penetrating radars, a project funded and ran by the Tk'emlúps te Secwépemc First Nations. Later in the summer, other residential school grounds in British Columbia and Saskatchewan were searched. More than 2000 bodies were found across Canada.
"The heartbreaking discoveries that have come to light in recent months have underscored the need for truth and action," says Tee Duke, the Assistant Director of Indigenous Initiative at UTM in an interview with The Medium.
The University of Toronto offers programs and support for Indigenous students through the U of T's First Nations House. Indigenous students may also make an appointment with the Indigenous Wellness Counsellor. For immediate non-emergency counselling, the U of T My Student Support Program (SSP) offers 24-hour call or text support in 146 languages.
The last having shut down in 1996, residential schools were government funded institutions of genocide run by the Roman Catholic Church, imprisoning over 150 000 Indigenous children in boarding schools across Canada.
Developed by Canada's first Prime Minister, John A. McDonald, residential schools were imposed to "kill the Indian, save the man". There were over 150 actively running residential schools in Canada between 1883 and 1996 where thousands of children mysteriously disappeared or died. Reports show that children were starved and beaten on a regular basis. "The effects of this system persist today in pervasive structures of inequality and intergenerational trauma," says Duke.
In 2015, The Truth and Reconciliation Commission's (TRC) Chair, Murray Sinclair, estimated 6000 residential school deaths, with many believing thousands more deaths went undocumented.
Mass burial findings from this summer confirm the reports provided by the TRC. Indigenous groups and activists have requested technology to search residential school grounds for years, knowing that the grounds would reveal the missing children they have been searching for.
The Vatican has yet to make a public apology or take accountability for the institutions involvement in the Canadian residential school system. Recent protests and petitions are pushing the Vatican to publish all documents previously kept confidential that may help in identifying the bodies for the purposes of truth, repatriation, and restitution.
In early June, Prime Minister Justin Trudeau held a press conference to put pressure on Church officials to release the documents. All efforts have been met with resistance from the Catholic Church.
Such events promote Call to Action initiatives such as the Wecheehetowin: Answering the Call, a response to the Truth and Reconciliation Commission of Canada by the Steering Committee for the University of Toronto.
"UTM and U of T as a whole continue to implement the Calls to Action [in the report]," says Duke.
The findings of Indigenous children within residential school grounds in Canada serves as a stark reminder for U of T to not only honour Indigenous murdered children but also to work diligently in their commitment to TRC's Calls to Action.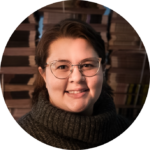 Associate Features Editor (Volume 48 & 49) — A recent graduate from UTM, Dalainey is currently working on completing her post-graduate studies in Professional Writing in Ottawa. She previously served as Staff Writer for The Medium's 47th Volume and as Associate Features Editor for Volume 48. Through her passion for languages, Dal hopes to create a fun and inviting atmosphere for readers through her contributions to the paper. When she isn't working, Dal focuses on developing digital art and writing her first novel. You can connect with Dal on her Instagram or LinkedIn.