Classes are set to remain online until the end of January due to the Omicron variant

Students express their opinions on the quality of academics amidst virtual learning for yet another semester.
On January 3, Premier Doug Ford announced that the increase of cases caused by the Omicron variant has resulted in the return to another online semester for many Ontario students. Many post-secondary facilities, including U of T, have shifted their classes back to a virtual delivery mode until further notice.
The University of Toronto Mississauga (UTM) has taken the appropriate steps and measures to move a majority of its winter classes online for the Winter 2022 semester. In a public email sent to all UTM students, Vice-President and Principal of UTM Alexandra Gillespie announced the new changes after reviewing the advice of government officials and health experts.
U.S. colleges will also be adopting similar practices to combat the spread of the variant.
At UTM, classes that require practical components will be held in person, with details being provided over Quercus to students and staff specific to each course.
Staff, faculty, and librarians have been notified to work from home, while essential staff will continue to work regularly on campus.
Research laboratories will be open given proper safety measures, including wearing personal protective equipment (PPE) and completing UCheck screening. Additionally, students that live in residential buildings will also be allowed to stay on campus and their safety and wellbeing will be accounted for.
Recently, the UTM Student Union (UTMSU) provided an opportunity for students to engage in an act of student activism by signing a petition to slow down the abrupt transition to in-person learning. As of Sunday, January 9, the petition has a total of 2294 signatures.
The Medium interviewed Loridee De Villa, a second-year Biology student at UTM and she shared her thoughts on how online learning will impact her academics.
"I think the return to online studies will positively impact me because I would be very worried to return with Covid-19 cases being so high. Right now, I prefer online but that's mostly because I've only ever had the online university experience and I'm used to it."
She also discusses the practical aspect of attending labs and her experience. "Yes, it would've affected my last semester and last year, but with this coming semester, I don't have labs. But then again, it does affect how I'd like to volunteer in labs, so that's something that will be harder to find now."
The Medium also interviewed Jaedon Daly, a first-year Instrumental Performance Masters student at U of T. His unique perspective as a music student sheds light on the complexity of online learning being a violinist.
"Given the fact that orchestras of 50 to 100 people and chamber ensembles of two to eight people will be cancelled, playing the violin over a Zoom call will be difficult. As for the quality of the sound, playing in a room sounds better. You get to hear the emotions that come through the notes you play," states Daly.
"Not to mention, it's inconvenient for teaching because it takes five minutes to fix an error in person compared to thirty minutes over a Zoom call with added technical difficulties."
"Given the variant, I understand the need for holding classes online. I prefer classes to be held in person because it gives us music students an opportunity to express and perform."
Similarly, like music students who require practical hands-on experience, students who are heavily involved with the RAWC, such as student-athletes, have had their varsity sports cancelled. The RAWC will be closed, along with food centres, to uphold safety precautions.
While students will face difficulties with their academic experience due to online learning, the safety of the community is important to the campus to ensure universities don't overwhelm the healthcare system.
These measures have been put in place to protect the spread of Covid-19 and to ensure everyone is protected.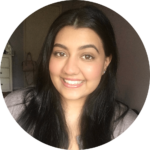 Staff Writer (Volume 48) — Anjalli graduated with a Specialization in Political Science and a minor in English. Through her contributions at The Medium, she aims to educate readers on the unique complexities of life and how we strive to overcome challenges collectively through policies and voice. In her free time she enjoys reading the latest news, meditating by her Saje diffuser, or looking at Pinterest for fashion inspiration. If you ask Anjalli what her favourite food is, she'd reply "a green dragon sushi roll!"