Canada looks to immigration to address ongoing labour shortage

The Canadian government aims to introduce skilled workers to industries facing labour shortages, though housing problems, inadequate immigrant evaluation process, and government inefficiency pose challenges to the immigration plan.
As Canada recovers from the Covid-19 pandemic-induced downturn, the economy faces the key problem of labour shortage. In response to this, on November 1, 2022, Minster of Immigration, Refugees and Citizenship, Sean Fraser, released Canada's 2023-2025 Immigration Levels Plan.
The plan introduces immigration of skilled workers and talents as a remedy to acute labour shortages faced by certain sectors, such as healthcare, manufacturing, and trades. The government aims to welcome "465,000 permanent residents in 2023, 485,000 in 2024, and 500,000 in 2025." Moreover, the plan also focuses on economic growth and regional immigration—where the government entices immigrants to settle in rural areas.
Philip Oreopoulos, professor of economics and public policy at U of T, highlights room for improvement in the immigrant evaluation process. For instance, during the immigration application, Oreopoulos points out that "immigrants are evaluated based on having a four-year degree, regardless of where that degree is from, and what field of study." He extends that applications would be "better evaluated" on the candidate's ability to adapt to the "Canadian labour market, based not only on their degree, but their grades and the quality of degree." Additionally, Oreopoulos states that skilled immigrants would benefit from improved services in helping them secure employment.
Associate professor at U of T's Department of Political Science and the Munk School of Global Affairs and Public Policy, Michael Donnelly, believes it is beneficial for Canada to let in more immigrants, but there are challenges as well. "One of the big challenges is that […] rules around qualifications for specific occupations are made provincially, and often made not directly by government policy, but by various agencies, boards, and professional organizations," says Donnelly. He explains that such professional organizations do not have the incentive to ensure all qualified immigrants are given jobs. As a result, immigrants' work experiences and training can be misaligned with what they are allowed to do in Canada.
In terms of the controversial discussion about whether new immigrants fit into Canadian society, Donnelly holds a positive view on the matter. "A multi-cultural society like Canada has lots of different groups who live different ways, and their cultures are not all the same—I think that's a good thing," states Donnelly, pointing out that there are countries where there is forced integration, and people are pressured to behave like natives. "There certainly are some challenges that come with having different cultures and beliefs living side-by-side, but I think the benefits clearly outweigh the costs," he continues.
Furthermore, Donnelly provides a new perspective on assisting immigrants in securing jobs, stating: "I think allowing more housing to be built in the hottest labour markets will help a lot." He emphasizes that new immigrants are troubled by the problem of housing—oftentimes, where they can afford to live is either in over-crowded places or far from the city centre. "If you allow more constructions throughout the city […] or throughout any place close to transit, you will make it much more possible for people to get into the labour market quickly," states Donnelly.
The federal immigration plan brings many opportunities, though it is limited by the government's implementation. "The bureaucracy is having genuine trouble getting things done," says Donnelly.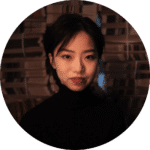 Staff Writer (Volume 49) — Zitong Chen is currently a third-year student at UTM, majoring in Professional Writing & Communication, and minoring in Creative Writing and English Literature. Zitong finds that writing is a way of storytelling—a way to reflect on and extend the meaning of life. Aiming to bring some insights and creativities to The Medium, Zitong hopes to become a mature writer through this journey. During her spare time, Zitong spends a lot of time in cafés, or watching movies.