Lost your old job? Start a new one! The rise of entrepreneurship in Canada

The Covid-19 pandemic—while directly leading to an economic downturn—has opened up new business opportunities, leading to reignited interest for entrepreneurship.
As a result of the Covid-19 lockdowns and economic uncertainty, many smaller businesses were impacted and saw their productivity derailed. According to a 2021 Statistics Canada report, as the Covid-19 pandemic began, many businesses closed down due to financial and economic constraints. Yet, the unprecedented economic conditions created by the Covid-19 pandemic opened up new opportunities, spurring the creative and the courageous to embark on an entrepreneurial journey—starting their own businesses.
The Medium spoke to Ignacio Mongrell, the assistant director of ICUBE UTM, which assists startups. He noted an increase in applications to the program and an interest in starting new businesses. "That trend has been growing since [Covid-19] started," states Mongrell. He points out one way the pandemic has benefitted their program: as events were held virtually, more people would attend as they were less likely to have schedule conflicts.
The Medium also conversed with Assistant Professor Camille Hebert from U of T's Rotman School of Management. Her research primarily involves "corporate finance, entrepreneurship, [and] labour and finance." She brings up the topic of inflation and states that there is a drop in the amount of equity for startup businesses—people who lost jobs during Covid-19 may have started small businesses on the side, which requires capital that could otherwise be invested. Looking at this from another perspective, Hebert notes that the pandemic has spurred people who lost their jobs to take the leap and start their own businesses. She emphasized that a critical matter for aspiring businesses is to grasp what attracts investors, who ultimately provide the entrepreneurs with the tools necessary to succeed.
The current state of small and medium sized enterprises (SMEs) varies across industries. "[How SMEs are doing] really depends on the industry and the sector they're a part of. We see some sectors that are growing and blooming," states Mongrell. On the other hand, he explains that certain enterprises do not receive the same opportunities as others. For example, businesses comprised of Indigenous Peoples, female, and queer individuals, face additional challenges in entrepreneurship due to underrepresentation. ICUBE UTM strives to provide equal opportunities to groups that require it and to draw attention to these issues in Canada.
In addition to ICUBE UTM, there are various organizations in Ontario that foster entrepreneurship. A media release from the Ontario Chamber of Commerce (OCC) states that small businesses have "shown tremendous strength and resilience throughout the pandemic" and "continue to grapple with supply chain constraints, labour shortages, and inflation, impacting business predictability and their bottom line." The OCC declared its partnership with Desjardin, a large financial institution, to recognize the success of small businesses during the OCC's "Small Business: Too Big To Ignore" campaign, which took place from October 16 to 22, 2022.
The Ontario government also offers entrepreneurship programs that provide aspiring businesses with the resources and assistance they need to thrive.
The University of Toronto Mississauga will be offering a course about starting a successful business in the coming winter semester. Professor Hebert will be teaching MGT495: Entrepreneurial Finance and Private Equity. The course will provide students with extensive knowledge on how to overcome the challenges of starting a business. Hebert states that the course will have a "heavy focus on finances" and the tools available to help young entrepreneurs succeed. Prerequisite courses include MGT231: Business Finance 1 and MGT232: Business Finance 2.
Mongrell regards the future for aspiring entrepreneurs with hope. "There's a lot of initiatives, provincially and federally, to help both small and medium startups that are struggling [with matter such as] hiring talent, going digital, or going online," he states, explaining that there are programs and organizations that help startups grow into something more.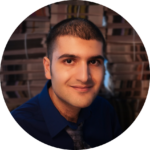 Staff Writer (Volume 49) — Yusuf is in his third-year completing a major in English and double minor in Cinema Studies and History Of Religions. Following an anticipated return to campus he sought to get involved and his ambition led him to join The Medium. In addition to developing his writing skills further he has found his experience contributing insightful as he's learned about other fields on campus he wouldn't know about otherwise. When he's not studying or writing he enjoys listening to music and browsing the internet. You can connect with Yusuf on LinkedIn.