Yemen's hunger crisis leaves millions coping with 'emergency levels of hunger'
With more than half of its population facing famine and starvation, Yemen remains one of the world's largest humanitarian crises. Numerous reports by various organizations, including the United Nations (UN), indicate the number of malnourished Yemenis grow each year, with children accounting more than 70 per cent of noted deaths.
On March 16, the UN released an article on their website stating that $4.3 billion is needed to address Yemen's degenerating food shortages in 2022—an additional 45 million from last year. This funding would reach 17.2 million people, who after the civil war in 2014, have been stripped of their resources. However, more than 23 million people in Yemen are facing hunger and disease due to the disintegrating economy.
The World Food Programme even states in an article published on March 14 that "Yemen's already dire hunger crisis is teetering on the edge of outright catastrophe." The humanitarian aid organization predicts the situation to worsen between June and December 2022 due to the alarming food needs that will likely increase in the near future.
The conflict in Ukraine is no help to Yemen, as 90 per cent of their food is imported from Ukraine and will likely result in major import shocks. Specifically, one third of Yemen's wheat originates from Ukraine and Russia. With these new shortages and restrictions, Yemen's food costs are skyrocketing even faster than before.
Yemen's civil war is another significant factor affecting the country's death toll and starvation rates. Since the beginning of the conflict, more than 10,000 children have been killed or injured, with an estimated two million internally displaced. Due to the war, millions of children are also out of school and unable to access education. Instead, several of these damaged schools are being used to shelter displaced families and for military purposes.
UN's Children Fund (UNICEF) even revealed that children were battling the highest levels of severe acute malnutrition in 2021, with almost 400,000 children under the age of five facing 'imminent risk of death.'
A lack of funding for the UN has forced the organization to cut back nearly two-thirds of life-saving programs, only aggravating Yemen's declining conflict. On March 16, Secretary-General of UN António Guterres introduced shocking information in a virtual high-level pledging event for the crisis in Yemen.
"Food rations have just been reduced for eight million people, with devastating consequences. In the coming weeks, nearly four million people in major cities may now lose access to safe drinking water," Guterres stated.
The alarming starvation rates call upon numerous countries to put forth every effort to mitigate the crisis. This year, the European Union allocated 135 million euros, or approximately C$188 million, to address Yemen's conflict. The funding is aimed to reduce malnutrition rates and provide emergency assistance.
In comparison, Canada announced C$62.5 million in funding earlier this month to UN agencies, the International Committee of the Red Cross, and other non-governmental organizations. The funding is also aimed to respond to those most affected by the crisis in Yemen.
To help those starving in Yemen, raising awareness and urging governments to address the situation is crucial. An online petition on Change.org with nearly three million signatures demands the government of Yemen and international leaders for assistance in a number of areas, including renewing efforts to 'bring lasting peace in Yemen.'
Donating is also another powerful method to help those in need in Yemen. Founded in the United Kingdom, Save the Children Fund is a charity that addresses children's rights around the world. The organization dedicates an entire page to the crisis of Yemen and welcomes donations to provide urgent humanitarian assistance.
With Yemen's staggering situation expected to worsen in upcoming months, now is the time to act. Raising awareness, signing petitions, and donating are only a few of many ways to support Yemen and its starving population.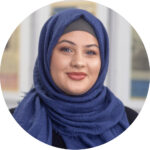 News Editor (Volume 48) | news@themedium.ca —
Going into her third year, May is currently completing a double major in Sociology and Criminology. Before becoming News Editor, May contributed The Medium for two years as a Staff Writer and Associate Features Editor. One of her biggest goals is to launch a nonprofit organization that mediates humanitarian crises around the globe and that supports children living in third-world countries. When she is not writing or studying, May spends her time working with canine coaches to provide supervised fun to four-legged furry friends at Dogtopia Applewood.